Stay Cool
Stay Cool:
Jack Frost's summertime treats are blasts from the past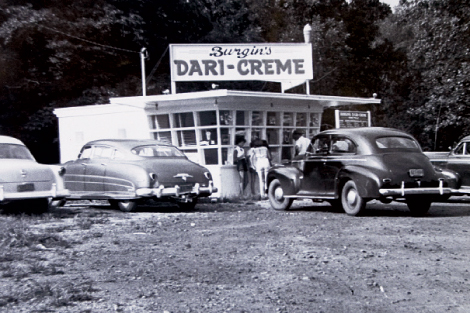 Jack Frost dairy bar may be stuck in the '50s, but it isn't getting left behind.
"Through all the major changes in the ice cream business," says co-owner Jim Burgin, "we stayed the same." And that's a good thing. Think thick milkshakes, classic sundaes, and cake cones.
Jim and his wife, Connie, are third generation owners of the family business, which opened as Burgin's Dari-Creme in 1954. Jim makes the ice cream by hand just like his grandfather did, mixing soft serve with whole ingredients,  including fresh South Carolina peaches, peanut butter, and chopped pecans. The result is an old-fashioned blend that attracts customers from across the state, filling the picnic tables in summer with families and children whom Jim has watched grow up. "This is one of the few places nowadays that you can get three generations of a family to come," he says. It's proof that the classics never go out of style, especially the banana split.                                                   
Jack Frost Dairy Bar, Marion
2449 Sugar Hill Rd.
Tuesday-Saturday
12:30-8:30 p.m.
jackfrostdairybar.com