Spirit of the Season
Spirit of the Season:
Welcome autumn with a fall-flavored cocktail from The Brandy Bar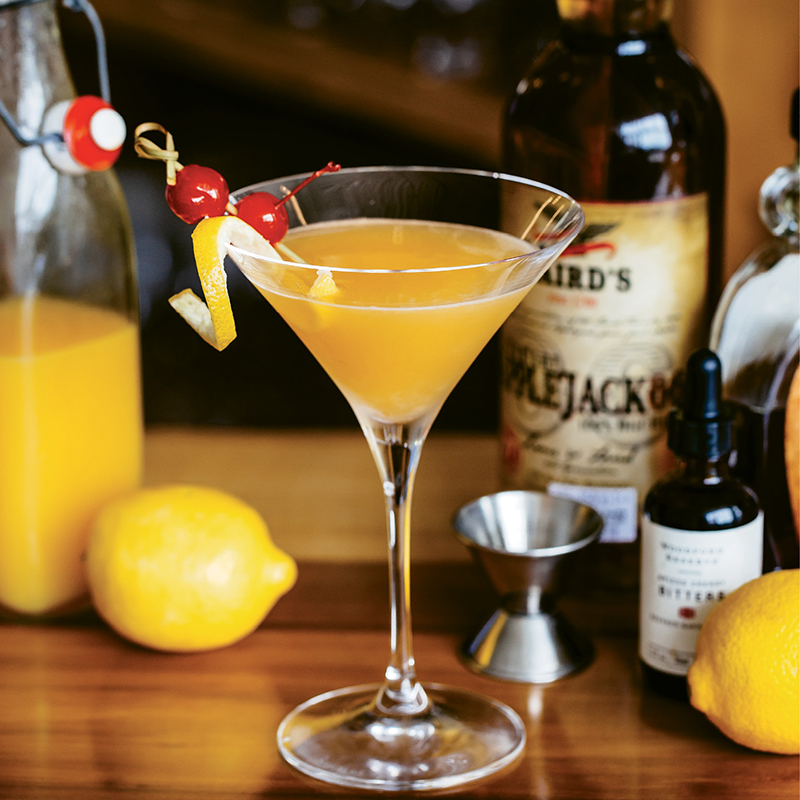 "Brandy is the new whiskey," proclaims Brenda Coates. It's a bold statement, but as a lifelong connoisseur and owner of The Brandy Bar in Hendersonville, she knows brandy. The first of its kind in the state and open since May, The Brandy Bar offers up what Coates calls "the drink of the colonies" in flights and original and classic cocktails.
At its most basic, brandy is a spirit made from fermented fruit. Unlike grains reserved for making bread, fruit was plentiful in colonial America, and its excess was used to make brandy. "That's why so many of the old classic cocktails were brandy-based," she says. Its smooth, yet striking, flavor allows the libation to be easily substituted for standards such as vodka and bourbon or enjoyed on its own. "Its taste is just as complex as a good single-malt Scotch," says Coates.
With more than 43 kinds of brandies from around the world, including Italian grappa, Peruvian pisco, and French cognac (made with grapes from the Cognac region), The Brandy Bar is on a mission to make brandy more widely accessible, as well as educate patrons about it. Visitors can complete tasting sheets detailing what they've imbibed and how each ranks, which are kept on file for future visits. According to Coates, most people are surprised to learn about just how much variety exists among brandies.
Arguably the most well-known and beloved fruit-infused flavor, apple forms the basis for a classic cocktail from the 1930s: the Applejack Rabbit, which blends the quintessential fall flavor with maple syrup and bright citrus juices. The Brandy Bar's version includes a small, but mighty, addition: spiced cherry bitters. The result is a warming, balanced concoction that you'll want to sip throughout the season. 
Applejack Rabbit
(Yields one cocktail)
2 oz. Laird's Apple brandy
3/4 oz. lemon juice
3/4 oz. orange juice
1/2 oz. maple syrup
2 drops spiced cherry bitters (Woodford Reserve brand recommended)
Lemon twist
In a cocktail shaker with ice, combine brandy, juices, and maple syrup. Shake vigorously for 15 seconds. Add bitters. Strain into a martini glass and garnish with a lemon twist.
The Brandy Bar
504 7th Ave. E., Hendersonville
(828) 513-1336
thebrandybar.com