Spin Class
Spin Class:
Biking's big at Brevard College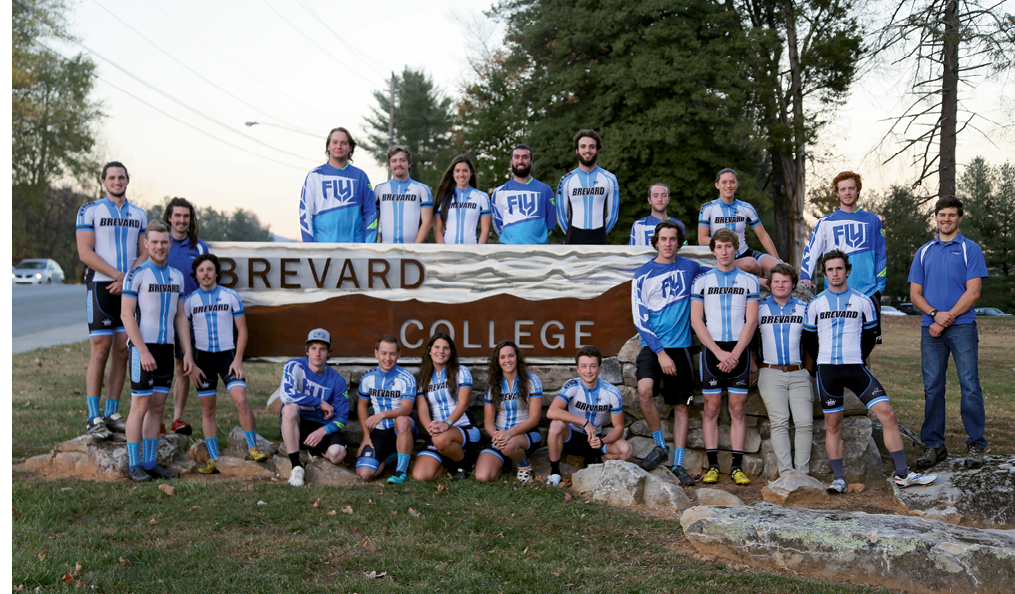 While small towns around the country suffer unruly university students, Brevard College's mountain bikers and cyclists are a wellspring of local pride. The Tornadoes mountain biking team brought home six Division II national championships in just 11 seasons before winning the Division I national championship in 2016. The cyclocross team, meanwhile, captured the Division I first title last January in Connecticut. Furthermore, these young scholars are totally enraptured with Pisgah Forest and the local community. When their contemporaries depart for higher-paying pastures, Brevard's biking alumni are sticking around. "A lot of them try to find a home here," head coach Brad Perley says. "They don't want to leave."
Some of the team's most talented athletes stay in the area to ride bikes professionally. Junior Janelle Cole recently signed with United Healthcare of Asheville; junior Walker Shaw, a prodigious downhiller, is already sponsored by SRAM and Troy Lee; and Cypress Gorry, a former cross-country mountain biking national champion and now Tornado coach, races professionally for KTM Factory.
While star-studded rosters and championship trophies are boosting the college's rep as the best biking school in America, the heart and soul of the program is grassroots enthusiasm. "Big, team group rides—they resemble who we are as a team," Perley says. "If everyone is excited to go for a ride, they are going to do well."
---
The Swank 65
Competitive Edge-Races to Keep You Pedaling
Pisgah Enduro
June 3 & 4 // Camp Grier, Old Fort
This two-day race features seven timed downhill routes through Pisgah National Forest.
www.pisgahproductions.com
The Looking Glass Tour
June 11 // Oskar Blues Brewery, Brevard
Choose between 50- or 100-mile rides and get a sample of the diverse terrain Transylvania County has to offer in this all-road tour. 
www.blueridgeadventures.net
Off-Road Assault on Mt. Mitchell
July 30 // Mountain Gateway Museum, Old Fort
A 60 mile, off-road route with 10,500 feet of climbing is not for novice bikers ... or the faint of heart. 
www.blueridgeadventures.net
Pisgah Monster Cross Challenge
September 9 // Davidson River Campground, Pisgah Forest
An all-road challenge that covers 70 miles of some of the highest elevations of the Blue Ridge Parkway and hardest gravel roads in Pisgah National Forest.
www.pisgahproductions.com
White Squirrel Cycling Classic
October 14 // Oskar Blues Brewery, Brevard
Starting and ending at Oskar Blues Brewery, this all-road tour offers the choice of 40 or 63 miles of Transylvania sights during the height of leaf season. 
www.blueridgeadventures.net
The Couch Potato Mountain Bike Race
November 4 // Cove Creek Campground, Pisgah Forest
A 25-mile mountain route that ends with food and brews around the campfire. 
www.blueridgeadventures.net
The Swank 65 Mountain Bike Race
November 6 // Cove Creek Campground, Pisgah Forest
Beginning at 2,500 feet in altitude, this 35-mile journey tests bikers' skills on the most devilish terrain in Pisgah National Forest. 
www.blueridgeadventures.net
Read more about Mountain Biking in Western North Carolina here.