Smart Play
Smart Play:
Hands On! Children's Museum reopens, bigger and broader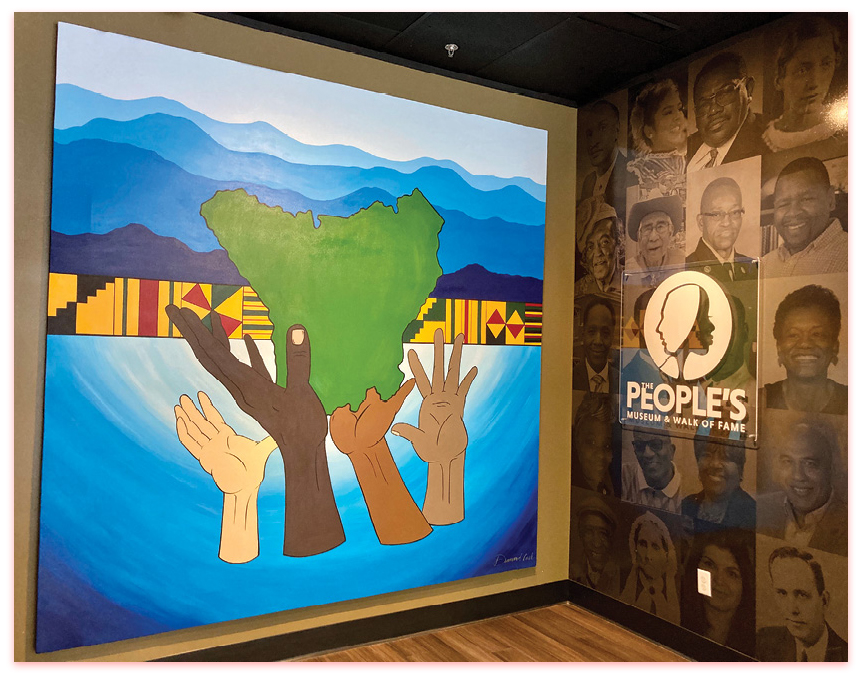 Being a kid in Henderson County just got cooler. Hendersonville's Hands On! Children's Museum reopened this summer in a bigger space with expanded play and learning areas, along with a major new addition: The People's Museum and Walk of Fame.
Hands On! now boasts 13,000 square feet of activity areas containing some twenty interactive exhibits. The play stations include everything from mock maternity wards, ice cream stands, and grocery stores to an archaeological dig site, art-maker space, and performance stage. The environment welcomes children to choose their own diversions while advancing their social development and cognitive and motor skills.
Meanwhile, the brand-new People's Museum and Walk of Fame provides a kind of serious fun with its opportunities to learn about Henderson's diverse history. Stations document the legacies of Cherokee and Black residents of the region, revealing aspects of the past long absent from other museums. One intriguing digital exhibit, for example, shares the little-known history of the Kingdom of the Happy Land, a colony that former slaves founded in Henderson after the Civil War. This substantial addition to Hands On! has made this venerable place of entertaining education more inviting for kids and adults alike.
Hands On! Children's Museum
318. N. Main St., Hendersonville
$10 admission/annual passes available
(828) 697-8333
handsonwnc.org