Sharing a Legacy
Sharing a Legacy :
Asheville Art Museum is building a virtual gallery of Black Mountain College's extraordinary output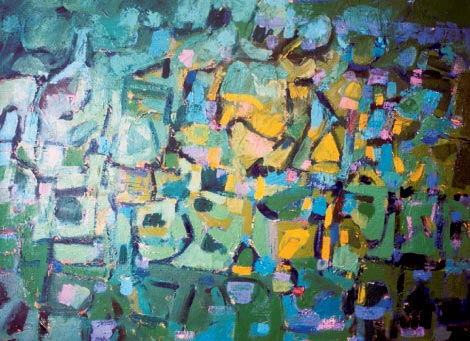 In March, the Asheville Art Museum celebrated a major expansion of its downtown space. This month, the museum plans to unveil a sizable online tribute to the area's pioneering avant-garde institution, Black Mountain College.

In its relatively short run (1933 to 1957), BMC generated so many and varied artworks that they can prove difficult to quantify. On the website of the North Carolina State Archives, which hosts a collection of the college's records, one document lists some 330 noted artists who were involved as students and teachers.

The list provides a map of sorts for Cole Hendrix, an assistant curator at the museum who's building what could be the largest set of BMC-related works ever compiled. The digitization project is funded by grants from the National Endowment for the Arts and Institute of Museum and Library Services that total more than $100,000.

"We're going out, visiting the artists and their families, and collecting photos of their works," Hendrix explains. "The materials run the complete gamut of arts that emerged from BMC, from sketches and paintings to textiles and sculptures."

Many of the pieces reside in museums. The Asheville Art Museum, Hendrix estimates, has more than 700 pertinent items from the college, including collections by BMC heavyweights Ruth Asawa, Joseph Fiore, and Josef and Anni Albers.

When the online collection debuts, it will be far from comprehensive, Hendrix stresses, but it will grow continually. And it won't just focus on BMC's big-name alums; it will also showcase students and faculty who made major, but lesser-known, contributions to the arts and education. The digitization project will finally put a vast catalog of works in one virtual place, making BMC's legacy accessible to a wider audience.
Says Hendrix, "We're going to create this big picture of what happened when this little place blossomed."          
At your Fingertips