Seasonal Progression
Seasonal Progression:
Move from early to late spring with a palate-pleasing selection of wines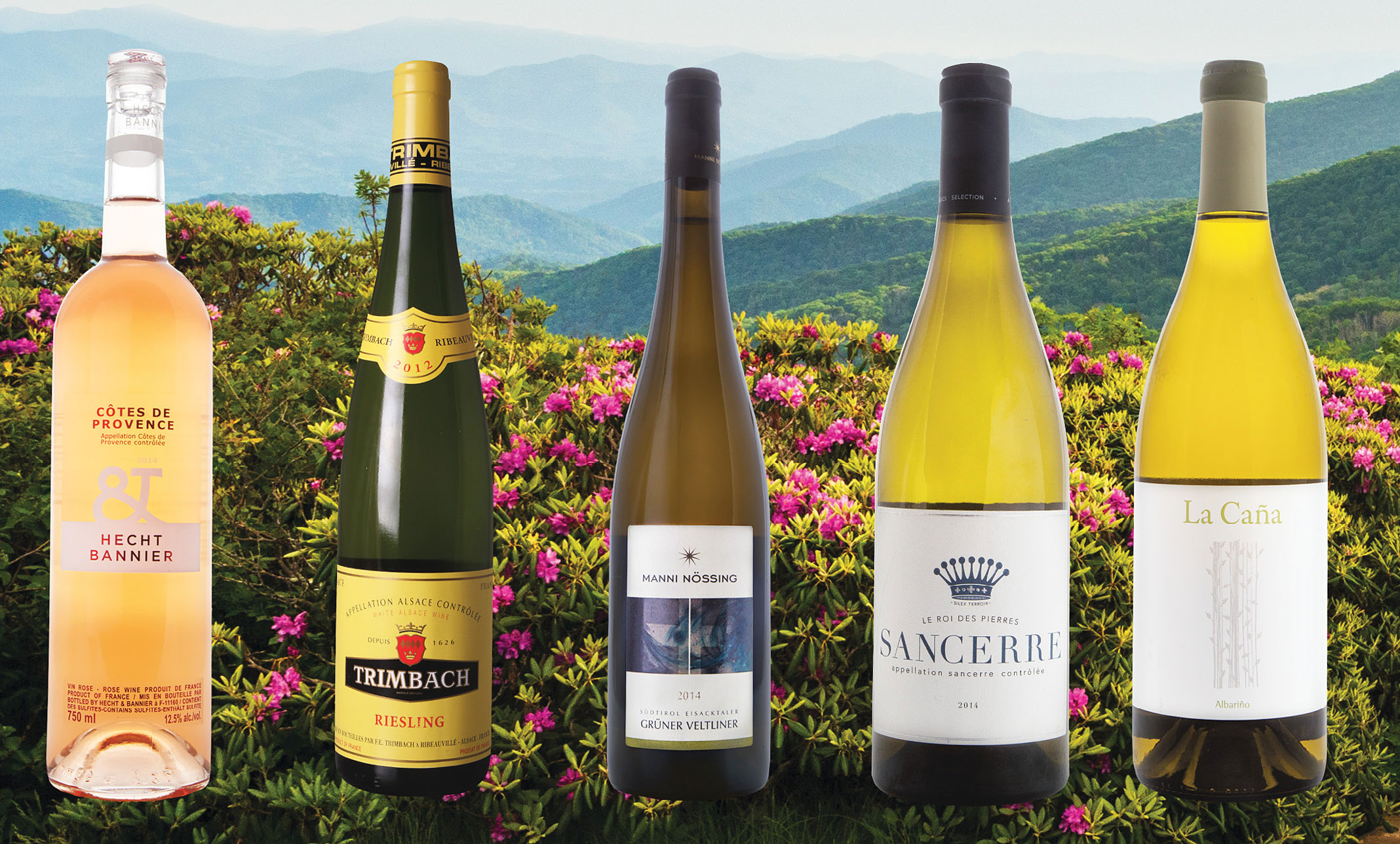 If you've ever enjoyed a glass of fine wine at Paoletti Ristorante in Highlands or the erstwhile Flying Frog Café in Asheville, chances are you received recommendations from sommelier Vijay Shastri. With three sommelier certifications and culinary expertise under his belt, Shastri is a whiz at wine pairing. Here, he offers five wines that are ideal for transitioning from early to late spring, and are high quality without being too expensive.
 
Hecht & Bannier Côtes de Provence Rosé
2014 » $17
A blend of Grenache, Cinsault, and Syrah, this is a wonderful example of a Provençal rosé and shows great versatility and food pairing possibilities. Cherry, raspberry, and red currant dominate the palate. Try it with grilled artichoke, carpaccio of beef or salmon, grilled fish and fennel, western foods with Asian flare, and cured hams.
Trimbach Riesling
 2012 » $21
This exuberant and minerally dry Riesling from the Alsace region in northeastern France holds tones of orange blossom, lemon peel, almond, and nectarine, with just a tinge of salinity. It's a fresh, clean, nonpetrol-driven style of Riesling that pairs beautifully with sushi, roasted poultry, pork, shellfish, and grilled
spring onions.
 
Manni Nössing Grüner Veltliner
2014 » $25  
Most associate Grüner Veltliners with Austria, but this noteworthy wine hails from over the border in Italy's Trentino Alto Adige territory. This bottle has an incredible minerality and acidity as well as a nose of white pepper and herbaceous greens. It's great with seared tuna and wasabi, green squashes, Wiener schnitzel, and vinaigrette salads.
It's also a viable substitute for chardonnay.
Le Roi des Pierres Sancerre Sauvignon Blanc
2014 » $32
Silex soil is composed of flint and responsible for most of the best whites in the Sancerre region of France. This wine is robust with notes of gooseberry, kiwi, melon, passion fruit, and flinty minerality. Pair it with goat cheese, raw oysters with mignonette, fresh anchovies, triple cream Brie, lightly smoked fish, gazpacho, or air-dried hams.
 
La Caña Albariño
2014 » $16  
Grown along the northwestern Atlantic coast of Spain in Galicia, this wine should be a main staple beverage for seafood lovers. Made with 100-percent Albariño grapes, it's crisp on the finish and driven by a palate of white peach, pear, apple, and citrus. Pair it with seafood paella with chorizo, mussels with butter, wine, and parsley, grilled octopus, or salt cod with potatoes. It's also great for just sipping.