Season of the Kitsch
Season of the Kitsch:
A one-of-a-kind collection of aluminum Christmas trees returns to the Transylvania Heritage Museum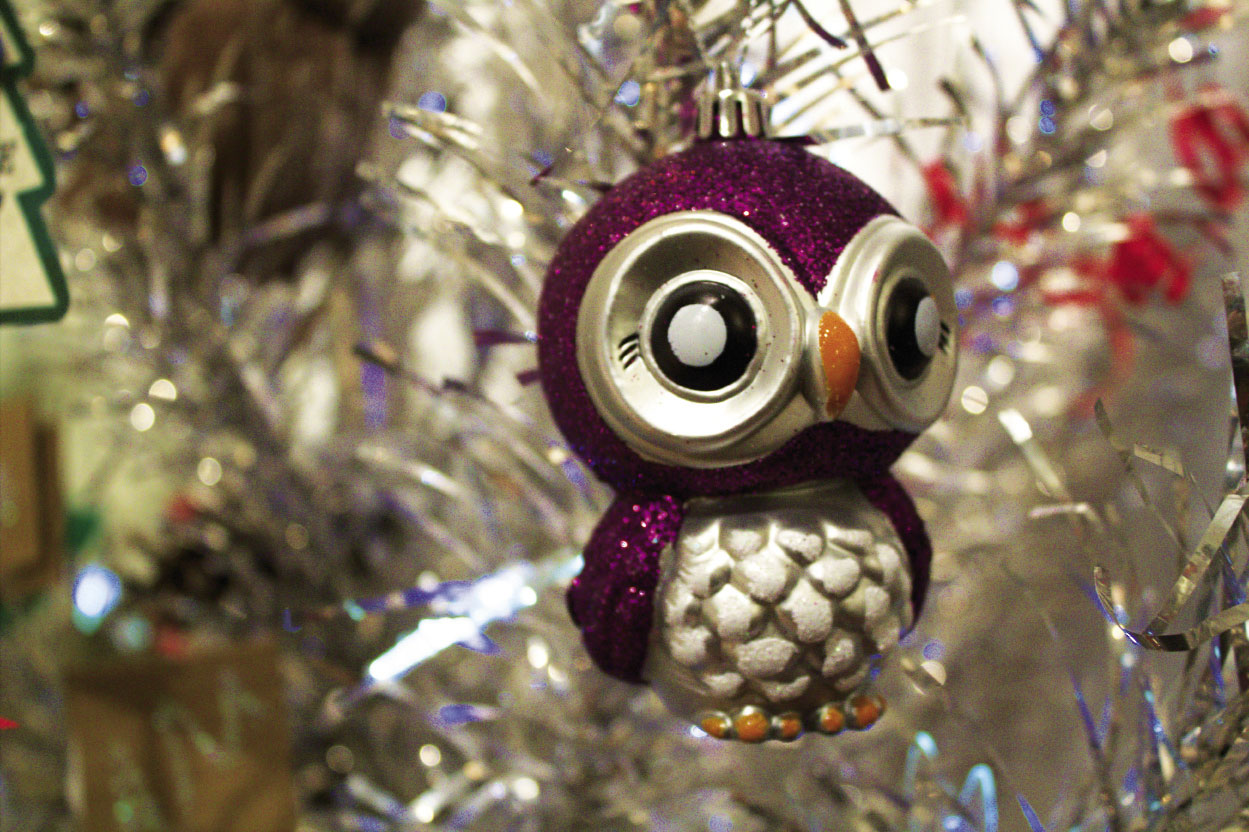 While Western North Carolina's booming Christmas tree business is well known, another sort of tannenbaum is celebrated here as well: the delightfully kitschy and multicolored wonder that is the aluminum Christmas tree. These artificial saplings with foil branches graced many an American living room in the 1960s, only to fall out of favor and be considered a campy relic.
In a kind of Christmas miracle, however, the trees are now regarded affectionately as vintage treasures to take out of the attic, dust off, and bring back into use. Stephen Jackson, an interior designer in Brevard, was ahead of the trend and started amassing a collection of the trees in the early 1990s. Since then, he's obtained scores of them (complete with tacky ornaments) and shared them with the public via occasional installations in Brevard, Asheville, and elsewhere.
Now, portions of Jackson's collection are returning for an exhibit at the Transylvania Heritage Museum, which is hosting the faux firs for the third time. "It's the most popular exhibit that we do," reports Pat Childress, the museum's board chair. "Last year, we had visitors from 81 different zip codes and averaged more than 80 visitors a day, which is a really big deal for us." This year's exhibit will have some new twists, she says, with several community members bringing in "grandma's old aluminum tree" to add to the fun.                
Aluminum Christmas Tree Exhibit
November 29-December 20
Wednesday-Saturday, 10 a.m.-5 p.m.
Transylvania Heritage Museum
189 W. Main St., Brevard
(828) 884-2347
www.transylvaniaheritage.org
RESOURCES:
photographs courtesy of transylvania heritage museum