Rooms for a View
Rooms for a View:
Gini Crowder-Marshall designs stylish settings for the world's largest furniture markets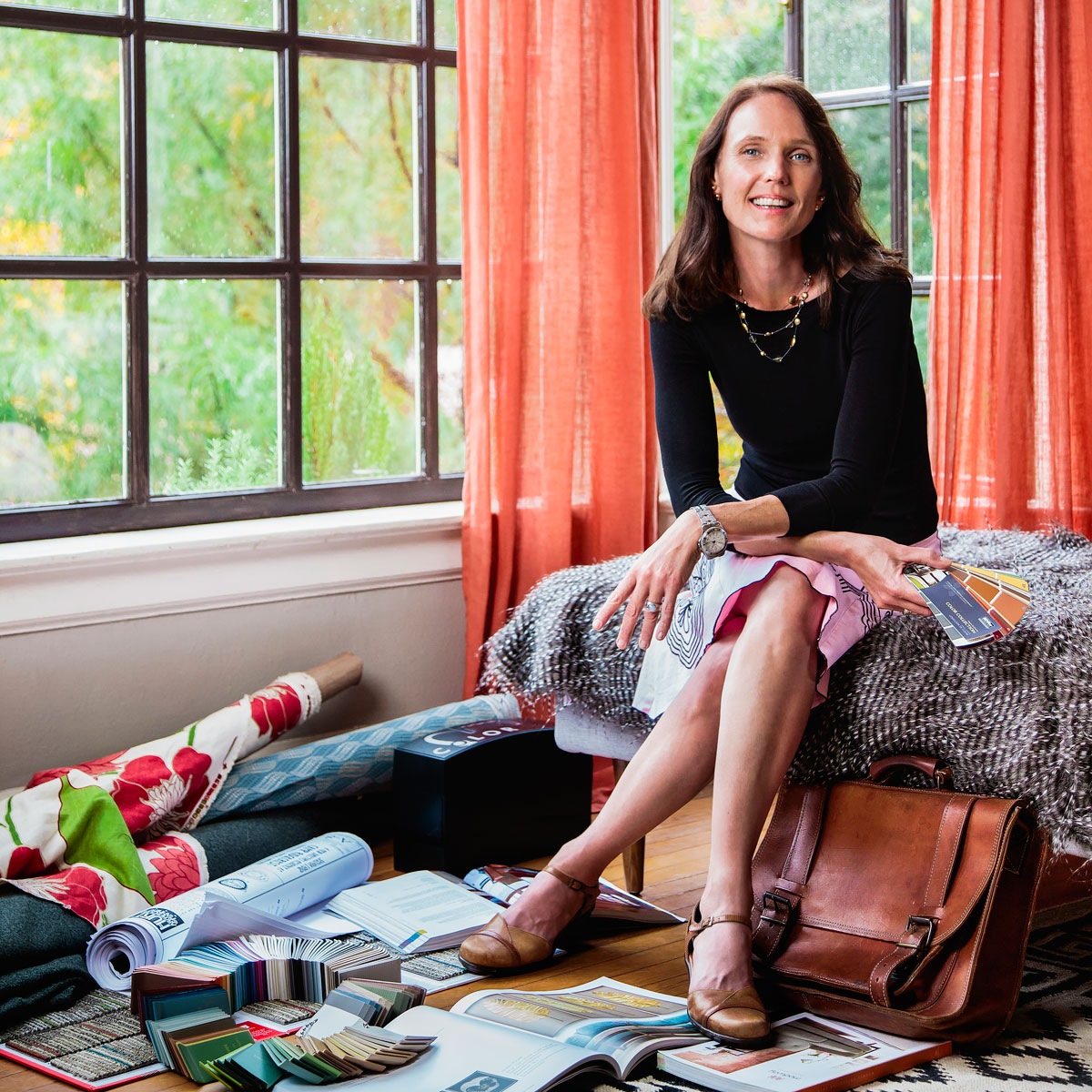 There are some of us who take months to pull together any given room in our homes, agonizing over paint color, curtain pattern, and accoutrements. Then there are others—such as Gini Crowder-Marshall of Hive Interior Design in Asheville—who possess the enviable ability to see a space clearly from the get-go. Each April and October, she envisions more than 275 vignettes in just a week, creating cozy, casual, formal, modern, and avant-garde spaces for the High Point Furniture Market, the largest furniture showcase in the world. "It's like fashion week in New York, but it's furniture," she explains.
During the days leading up to the big unveiling of the showrooms, Crowder-Marshall serves as lead designer of a crew of 50. They start the process with the furniture and fabrics preselected and fill in the picture of a complete living room, dining room, bedroom, or home office by adding lamps, rugs, wall installations, and accessories to showcase the latest designs by Flexsteel and Wynwood furniture makers.
In the flurry of activity, Crowder-Marshall sketches concepts, communicates ideas for art installations, and directs electricians and painters. With so many spaces, there is even one crew member dedicated to hanging art. During the 15-hour days, Crowder-Marshall runs back and forth to the vast prop closet, and it's not uncommon for her to walk 18 to 20 miles a day.
The goal is to intrigue buyers, showing them just how great the pieces will look in their stores and catalogs, and eventually in the homes of their customers. And Crowder-Marshall's rooms have been so successful in High Point that she's been brought on for West Coast shows in Las Vegas.
But her life isn't all speedy design work. In Asheville, she spends her creative energy conceiving joyful spaces for clients' homes and is expanding into retail design. She also has a bit of advice for those of us who move at a much slower design pace: "Start with one item that you absolutely love, whether it's a figurine or a lamp, and let the rest flow from there."