Resurrecting Ragtime
Resurrecting Ragtime:
A Mars Hill professor's album notes nab a Grammy nomination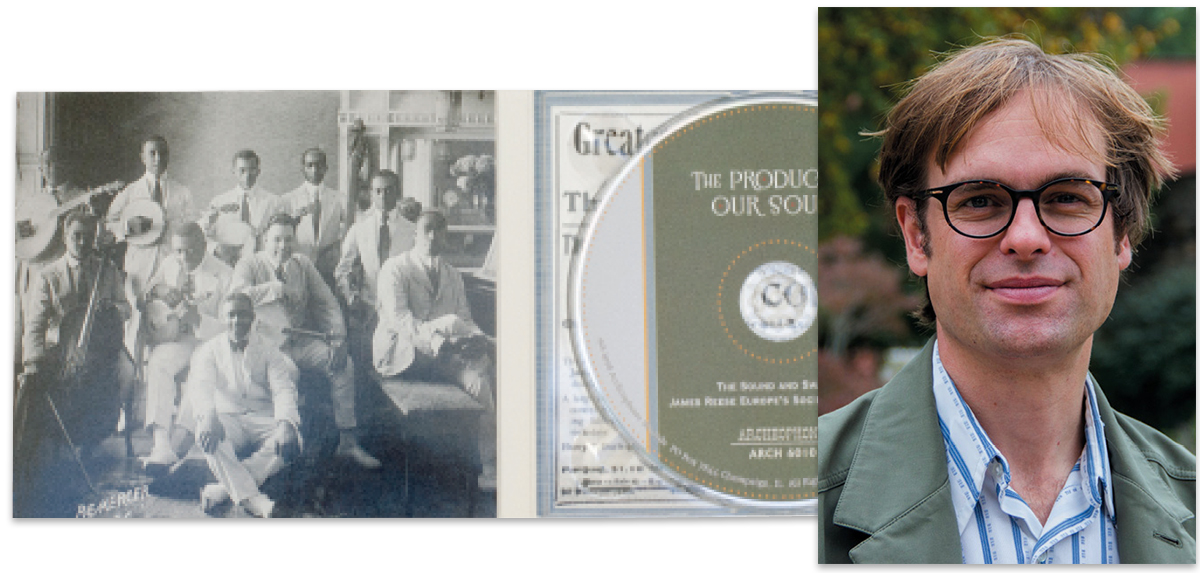 David Gilbert (above right)
David Gilbert, an assistant professor of history at Mars Hill College with a musical bent, was surprised to learn that a Grammy award exists for the best liner notes to accompany an album. And while he didn't win it this year (the nod went to David Evans for his notes on a compilation of traditional Mississippi tunes), it should come as no surprise that he was on the short list of nominees.
When Gilbert published his first book, 2015's The Product of Our Souls: Ragtime, Race, and the Birth of the Manhattan Music Marketplace, he honed in on the dramatic but largely forgotten impact of James Reese Europe's Society Orchestra. The act elevated ragtime to national prominence and found fans in high white society, even as Europe organized fellow black musicians in New York City into their first labor union, propelling their prospects, increasing their output, and indelibly shaping U.S. musical culture.
Gilbert's 53-page album notes—a distillation of his book—were for a 2018 release on Archeophone Records, also called The Product of Our Souls. The album presents all of Europe's recorded works as well as covers of his songs by other acts. "Europe's eclectic band recordings were among the first of their kind," Gilbert writes, "and they shine a light on the modern sounds of Manhattan as it was becoming the nation's capital of song, dance, and musical theater."
RESOURCES:
Photographs (Gilbert) courtesy of David Gilbert