Record Growth
Record Growth:
N.C.'s only independent audiobook publishing company tunes in to expansion opportunities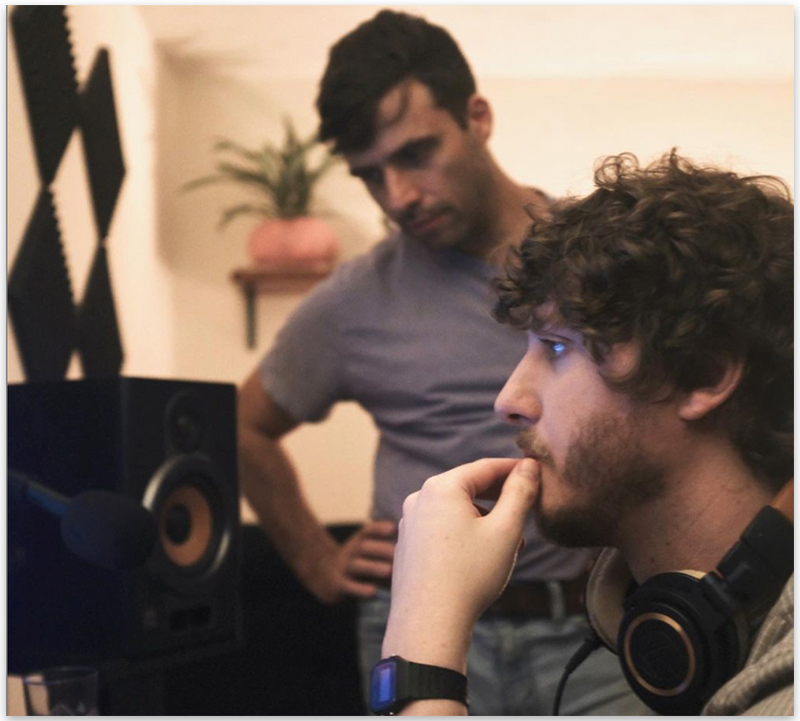 Hartrum and Burr
Kris Hartrum appreciates good storytelling, whether in written or oral form. The journalist/freelancer worked in Japan for a number of years, often commuting by train. The otherwise boring travels gave rise to his interest in audiobooks, mostly narratives of bestsellers or other mainstream books.
"Many of the books I like to read are indie books," Hartrum explains. Unfortunately, despite the growing popularity of the medium at that time, audiobooks of lesser-known titles were depressingly hard to find.
Aiming to fill that void and create a niche market, the Appalachian State graduate returned to North Carolina, founded The Talking Book, and in 2015, an independent audiobook recording studio and publisher in Asheville—the only one of its kind in North Carolina. Hartrum also brought on board his childhood best friend, Dave Burr, a musician who goes by the moniker Ruby Weapon and serves as The Talking Book's audio engineer.
In 2017, Hartrum turned the business into an LLC and introduced a nonprofit arm. The company now produces a podcast that offers essays, fiction, and poetry in addition to pro VoiceOver and original audiobook music.
While the company does work with larger publishers and universities, (Penguin and the University of North Carolina among them), Hartrum and his team still love recording audiobooks with independent authors, many of whom narrate their own works.
"We're super boutique-y," Hartrum says. "This is a small operation but has spread out over the years. We appreciate quality over quantity and are more open to doing funkier projects."
Listen Up! - For more info, visit thetalkingbook.org