Rare Finds
Rare Finds:
One-of-a-kind archives keep the history of mountain arts alive and accessible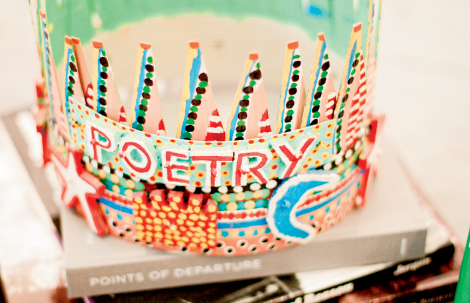 Songcatchers' Notes
Were they alive today, the musical sleuths who documented Western North Carolina's traditional tunes might be shocked by how far their work has spread. Appalachian State University has digitized large parts of its collections on two pioneering songcatchers, making their rare sheet music and field recordings available the world over via the Internet.
William Amos "Doc" Abrams, who chaired the English department from 1932 to 1946, and Watauga County native Isaac "Ike" Greer, who taught at the university's predecessor institution, Appalachian State Teacher's College, from 1910 to 1932, championed mountain music by preserving it when few outside the mountains were listening.
The recordings—from lively group numbers at a Farmer's Federation Picnic in Sylva in 1941 to somber solo ballads collected at remote mountain cabins—serve as true audio time capsules.
Visit www.contentdm.library.appstate.edu for music.
The Jargon Society
The poet, publisher, and artist Jonathan Williams (1929-2008) was born in Asheville and came into his own at Princeton University and Black Mountain College. In 1951, Williams co-founded the Jargon Society, a small press dedicated to giving "outsider" writers an inside track to publishing. The first installments were published at Black Mountain College.
After Williams's death, his partner, Thomas Meyer, donated a hefty collection of the Jargon Society's catalog, which spanned 115 works, to the Black Mountain College Museum + Arts Center in Asheville. Visitors can thumbs through the pages of the books, which are on permanent display.
"Some of the titles we have were quite rare, with original print runs as small as 50 copies," says Alice Sebrell, program director at BMC+AC. Not all of the works languished in obscurity: White Trash Cooking, written by Ernest Matthew Mickler and published in 1986, became a best seller.
56 Broadway St., Asheville; (828) 350-8484; www.blackmountaincollege.org                 
                      
Folk Arts Trove
The first floor of the Blue Ridge Parkway's Folk Art Center is often teeming with visitors admiring the ample offerings of modern and traditional art handcrafted in the mountains. A corner of the second floor sees less traffic, but is home to an equally bountiful collection of works that make up the Robert W. Gray Library.
Lining the shelves are more than 7,000 publications—books, exhibition catalogs, periodicals—that serve as a road map to centuries of mountain craftmaking. A selection of craft videos adds a modern touch. The library doesn't circulate its holdings but readily shares them during the center's regular hours.
382 Blue Ridge Pkwy., Asheville; (828) 298-7928; www.southernhighlandguild.com
Correction (9/10/13): The original article contained the incorrect first name of Thomas Meyer, who donated a collection of the Jargon Society's catalog to BMCM+AC. We apologize for the error.