Raise a Glass
Raise a Glass:
Celebrate the season with sparkling recommendations from one of Boone's longtime experts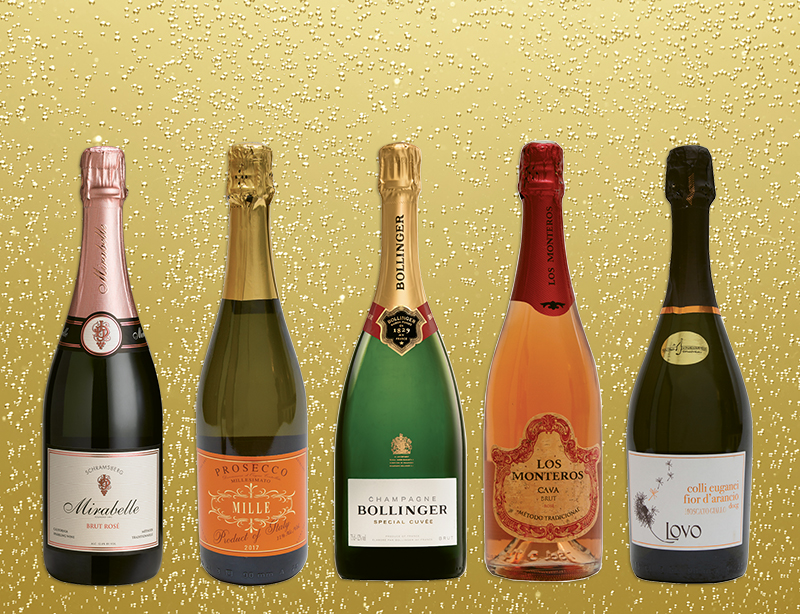 The holidays call for toasts made with bubbly libations. According to Jeff Peabody, owner and wine buyer of Peabody's Wine & Beer Merchants in Boone (which celebrated 40 years in September), sparkling wines are perfect for the season because "they pair great with food and are also great palate cleansers." Sip his top picks for nonvintage sparkling wines that complement a range of budgets and bites.
Schramsberg Mirabelle Brut » $27
This salmon-hued blend of pinot noir and chardonnay from California's Schramsberg Vineyards features a dry finish and crisp, yeasty aroma. Try it with an earthy mushroom tart and appetizers, like warm Brie and puff pastry or a charcuterie board with mild and spiced meats.
Mille Prosecco » $12
Pleasantly dry with fruit characteristics of plum, peach, and nectarine, this Italian prosecco has a nice mouthfeel and is great by itself or served in mimosas or other sparkling wine-based cocktails. It also goes nicely with roasted poultry, like Thanksgiving turkey, pastas, and grilled asparagus.
Bollinger Special Cuvée Brut » $78
A holiday splurge, this classic dry French champagne has whirlpools of tiny bubbles and toasty, roasted nut flavors. According to Peabody, this champagne is so spectacular, it's great for sipping sans food.
Los Monteros Cava Brut Rosé » $13
This full-bodied Spanish wine from the Penedes region is delicately pink in color and combines luscious, tart cranberry and raspberry aromas. Peabody suggests cold marinated shrimp, cured ham, and strawberries as pairings.
Lovo Moscato » $16
A sweet bubbly from northeastern Italy, this sparkling moscato features orange blossom, white peach, and nectarine notes. Great for peach bellinis and sweet mimosas, it also pairs well with melon and prosciutto, fruity desserts like pies and fruitcake, and spiced nuts.
RESOURCES:
Photographs courtesy of https://pcommswines.com/; Total Wines & More; Robin Austin; Segura Viudas USA; https://www.thewinebowgroup.com/