Pride of Havana
Pride of Havana:
Enjoy a literary libation that offers a taste of the Caribbean
Thanks to his exploits in boxing, fishing, hunting, and imbibing, Ernest Hemingway is almost as well known for his life outside of the written word as he is for his contributions to American literature. Some of the details of Hemingway's drinking habits remain fuzzy (so many stories, so many bottles), but by most accounts, rum was his liquor of choice, particularly later in life when he frequented tropical locales like Cuba. At one point, the writer even helped develop his own rum-based cocktail.
Legend has it that Hemingway was working on For Whom the Bell Tolls in a famed Havana bar, El Floridita, when he asked the bartender to make him a daiquiri with half the sugar and twice the rum. The bartender obliged and dubbed the concoction the Papa Doble. Today, you'll find variations of the drink, now called The Hemingway, all over the world. The version served at The Blackbird in Asheville is a modern take, using multiple sources of citrus and just a bit of sugar for balance.
"The grapefruit and cherry all come into play, but it's not that sweet," says Blackbird's bar manager, Michael Whetsell. "On a hot summer day, sitting by the pool, you can just crush these."
Blackbird sits on the ground floor of Aloft hotel, with a sleek, modern interior and expansive open windows facing Biltmore Avenue. Order a round of Hemingways next to a window for prime people-watching, and don't forget to raise a toast to Papa.
---
The Blackbird
47 Biltmore Ave., Asheville
(828) 254-2502
www.theblackbirdrestaurant.com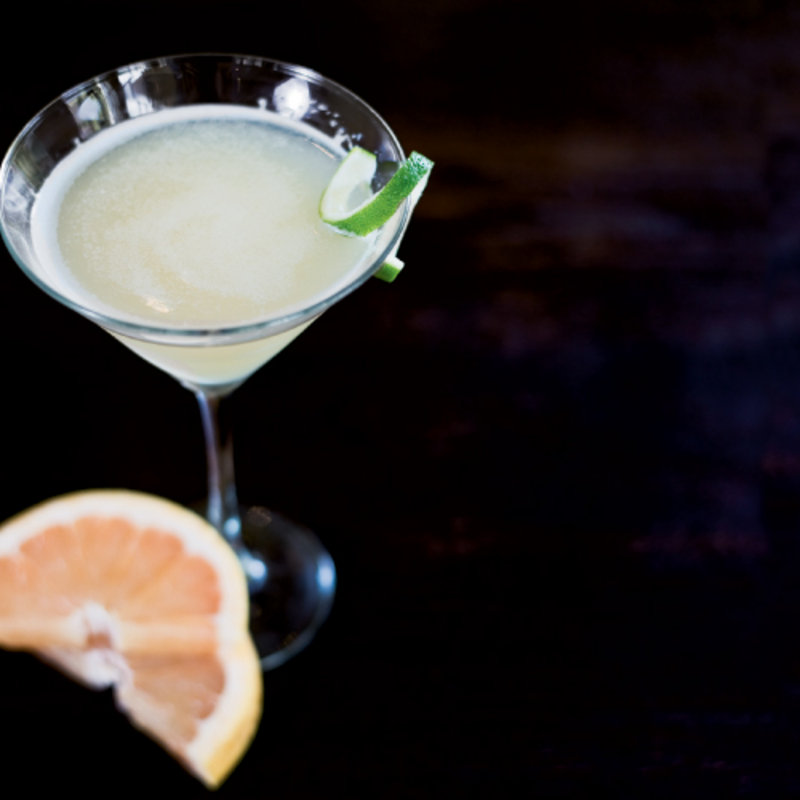 INGREDIENTS:
1½ oz. Bacardi Superior rum ¾ oz. fresh lime juice ¾ oz. simple syrup ¾ oz. grapefruit juice ½ oz. Luxardo Maraschino liqueur  
DIRECTIONS:
Pour all ingredients into a cocktail shaker with ice and shake until slightly frothy. Pour into a chilled martini glass.