Poultry Palooza
Poultry Palooza:
North Wilkesboro serves up a weekend of music and chicken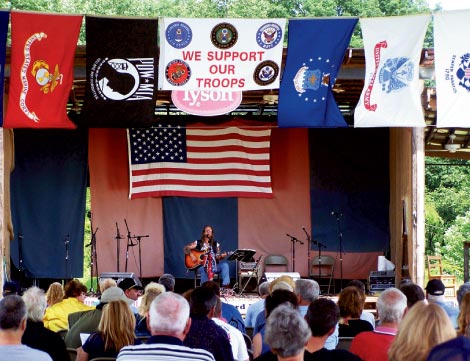 If the music lineup includes two bands with the word kudzu in their names, there's a good chance you're at a down-home festival. That's clearly the case at ChickenFest, an annual event in North Wilkesboro that draws a crowd of some 3,000 people to celebrate the area's rich music and poultry heritage. Holly Farms, now owned by Tyson Foods, was founded in Wilkesboro, which is also home to the Blue Ridge Music Hall of Fame. "There's a guitar player behind every tree around here," says Jerry Lankford, event host and editor of The Record.

The seventh festival is set for May 25-27, with more than 30 local bluegrass, country, gospel, and Americana acts playing on two stages in The Record Park. As a family-friendly gathering, there's no alcohol, and three church groups handle food vending, which features a whole lot of poultry—fried chicken, chicken hot dogs, barbecue chicken, and chicken nuggets. Bring a lawn chair and your appetite.          
ChickenFest
May 25-27 
The Record Park, N. Wilkesboro
free; (336) 667-0134