Play Me Some Mountain Movies
Play Me Some Mountain Movies:
The scoop on Western North Carolina's big-screen debuts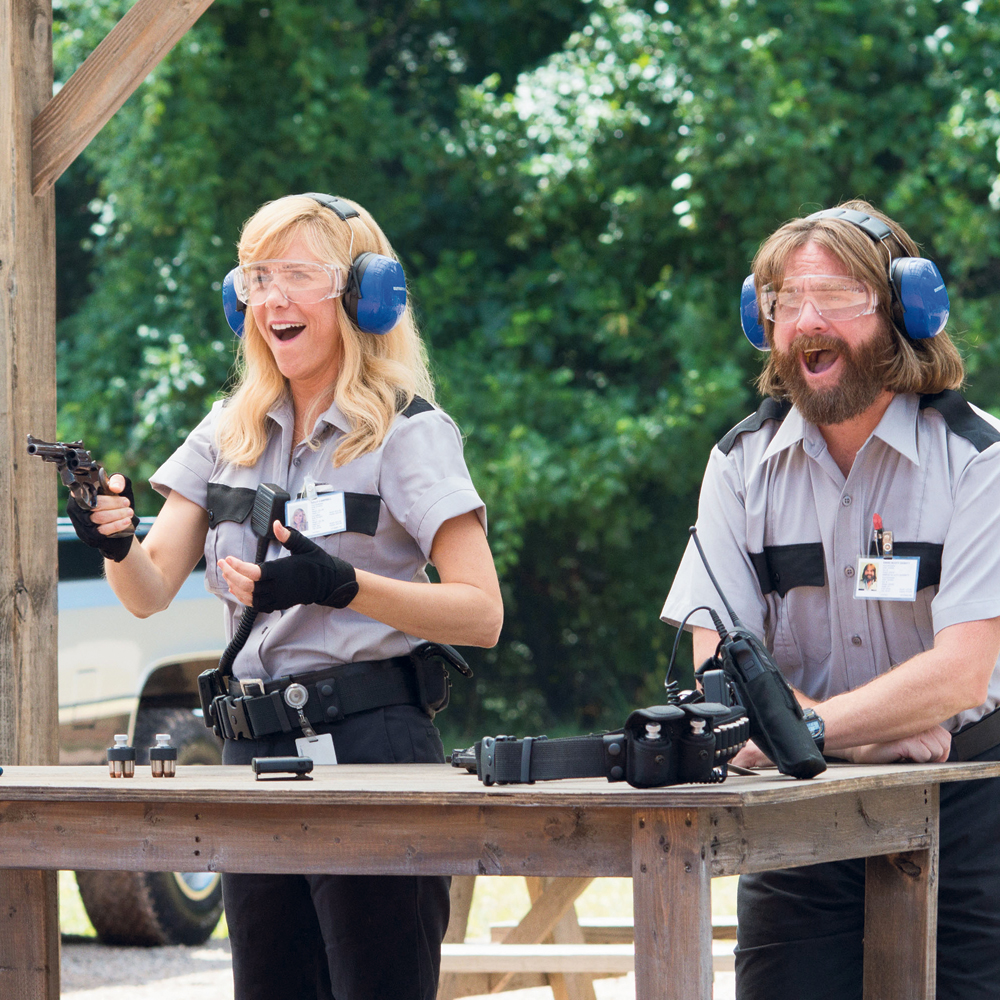 Kristen Wiig and Zach Galifianakis in the soon-to-debut movie Masterminds
Hollywood and Manhattan, eat your heart out: WNC is suddenly rife with famous actors. Find yourself in the right place, and you might run into the likes of Abigail Breslin, Josh Brolin, Jude Law, Woody Harrelson, or Kristen Wiig. A wave of new movies shot in the area is making its way to theaters in the coming year, bringing with it a nice economic shot in the arm: Three new productions will bring in more than $40 million in spending on everything from crews and extras to food and lodging. Check out these locally shot and sourced movies that are bringing big stars and big money here.        
---
Genius (debuted June 10)
Asheville native son Thomas Wolfe, famous for his novels including Look Homeward, Angel, finally gets the star treatment in this movie featuring celebrities Jude Law, who plays Wolfe, Colin Firth, Nicole Kidman, and Guy Pearce. The story line traces the creative connection between Wolfe and his editor, Max Perkins, played by Firth.
---
Masterminds (debuting September 30)        
Zach Galifianakis, Owen Wilson, Kristen Wiig, and Jason Sudekis shot parts of this comedy in Asheville, Old Fort, and Waynesville during the summer of 2014. The story, about a bumbling gang of thieves that rob $17 million in cash from a bank vault, is based on a true story that happened near Charlotte.
---
The Legacy of a Whitetail Deer Hunter (debuting December 25, 2017)
Jody Hill, a North Carolina native, directed this film starring Danny McBride, Josh Brolin, and newcomer Montana Jordan. The plot follows the relationship between a boy and his father in search of a mythic deer. Filming locations included Pisgah National Forest and the Blue Ridge Parkway.
---
Three Billboards Outside Ebbing, Missouri (debuting in 2017)
Directed by Oscar-winner Martin McDonough, this movie stars Frances McDormand, Woody Harrelson, Sam Rockwell, and Peter Dinklage. McDormand plays a mother upset with a local police department about its handling of an investigation into the death of her daughter. One principal location is Main Street in Sylva.
---
Dirty Dancing Remake (debut TBD)
This made-for-TV remake of the 1987 classic will air as a three-hour special on ABC. The original was shot largely on location at Lake Lure, while this version's locations included High Hampton Inn & Country Club in Cashiers. The remake will star Abigail Breslin, Debra Messing, Sarah Hyland, Billy Dee Williams, Nicole Scherzinger, and Colt Prattes.