Plant It and They Will Come
Plant It and They Will Come:
The dirt on attracting pollinators to your garden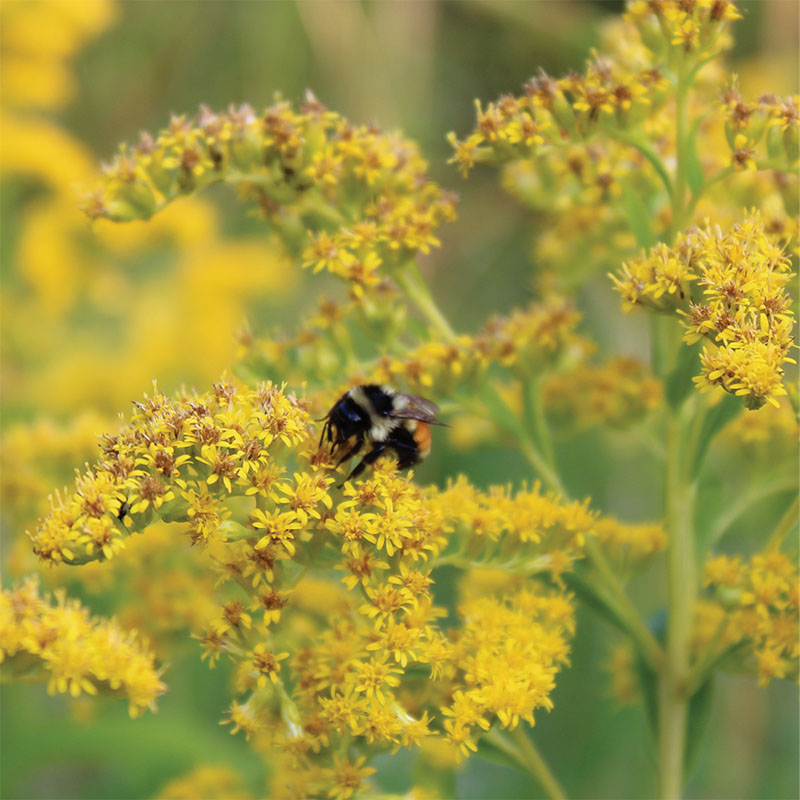 Food security and pollinators go hand and hand. It's estimated that one out of every three bites we eat (and drink) depends on pollination, and 75 percent of the flowering plants on earth rely on bees, beetles, butterflies and moths, birds, bats, and other beneficial insects. Because of habitat degradation and loss as well as pesticides, pollinator conservation is crucial for not only protecting our food security but also for preserving biodiversity. But we can all do our part in our own yards through pollinator gardening or keeping bees. Here are a few local guiding resources that can help do your part this spring.
YOU CAN DIG IT
Pollinator educators Brannen Basham and Jill Jacobs of Spriggly's Beescaping in Waynesville are all about the birds and the bees and all the other valuable bugs. "One of the largest dangers facing insects and wildlife is habitat loss," says Basham, who started down this path as a beekeeper. "By creating a pollinator garden, you're creating habitat for these species that is increasingly hard to find." The couple offers a variety of educational services on pollinators, including presentations and exhibits, consultations, and workshops on pollinator gardening. They also sell rustic native bee cabins through their website, and offer a custom DIY pollinator gardening guide that includes a design plan specific to your yard and all the need-to-know info, including what to plant where, the insects they attract, and a list of native plant dealers in your area. » sprigglys.com
BEE KIND
Want to gain a greater appreciation for pollinators of the buzzing nature? You can find intensive beekeeping classes through the NC State Extension and other beekeepers and suppliers, like Honey & the Hive in Asheville, but Killer Bees Honey in Lake Toxaway offers a one-of-a-kind experience that's accessible to all. Beekeeper Sean Collinsworth and his wife, Denise Altay, offer four-hour apiary tours that include a hive inspection (protective suits and gloves provided), a visit to the processing facility, where you can pour your own bottle of the sweet stuff, as well as a honey tasting and food pairing, all while learning about the important role bees play in the sustainability of our ecosystem. » killerbeeshoney.com
IT'S GROW TIME
OK, so you can learn just about anything on the world wide web, but by taking an online pollinator gardening course from Hendersonville-based Gardens that Matter, you're supporting a local small business with the ease of learning on your own time. Amy Landers and her husband, Colby, offer garden planning and design consultations locally in person and worldwide via Skype, and their web-based course on growing your garden to attract winged insects provides an hour's worth of video lessons, a downloadable workbook, and support as needed. » gardensthatmatter.com