Picture This
Picture This:
Watch and learn during Cashiers annual plein air festival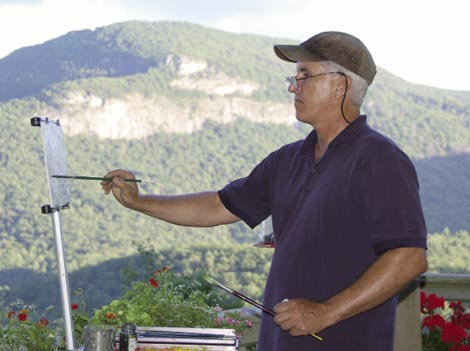 Surrounding Cashiers, the glorious views that unfold at every turn provide the inspiration for 22 painters from across the Southeast who will participate in the Cashiers Plein Air Paint Out, July 15-21. Although the masterful execution is left to a talented few, visitors are invited to watch, learn, and glean inspiration.
A welcome dinner is followed by a flurry of lectures, luncheons, demonstrations, and patron parties celebrating the alfresco style. Artists will capture the area's sublime vistas and historic properties, including the Zachary Tolbert House. A "wetroom" at the Village Green Commons will showcase the completed oil paintings for sale. Rounding out the weekend, Asheville-based artist Julyan Davis will offer a lecture titled "Painting is Not a Sport," and then judge the quick paint competition, where the artists strive to produce a winning piece in two hours. Attendees have a chance to take home a prize too: an original work of art they witnessed emerge on the canvas.
 
RESOURCES:
Photograph by Trish Warriner