Peregrine falcon (Falco peregrinus)
Peregrine falcon (Falco peregrinus):
Successful nesting is a mountain rarity for this apex predator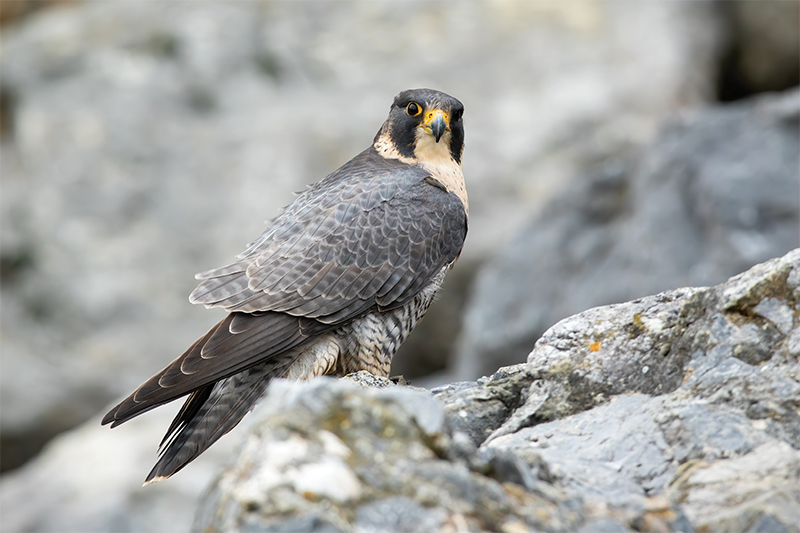 For the first time since 2008, a pair of peregrine falcons is currently nesting on Grandfather Mountain.
The fastest animal on Earth, peregrines can reach a top speed of more than 200 miles per hour.
Although some peregrines can live up to 20 years, about 90 percent die within their first year.
Peregrines were once a federally endangered species due to pesticides such as DDT; today, these agile raptors are still endangered in North Carolina, with roughly only 15 pairs nesting in the state annually.
Because nest success is crucial, some of WNC's most popular climbing destinations have had peregrine closures to limit human interference. If disturbed, peregrines will leave the nest and not return until the following year.
Report your sighting: Assist the NC Wildlife Resources Commission's research on peregrine nesting by sending any eye-witness accounts to christine.kelly@ncwildlife.org.