Peachy Keen
Peachy Keen:
Make a sweet summer pie for a perfect Southern dessert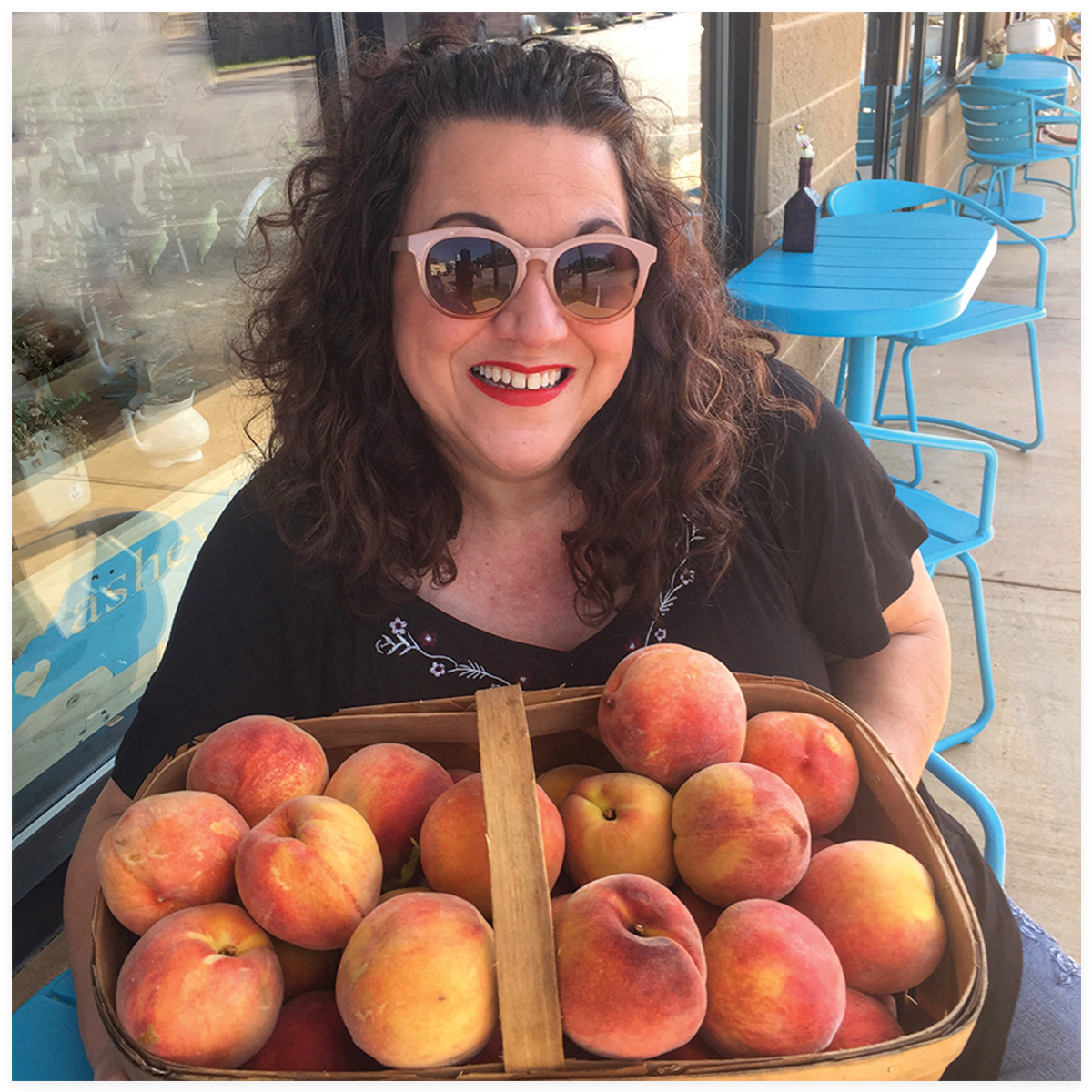 Kirsten Fuchs
June marks the start of peach season in North Carolina, peaking in July and lasting until cooler weather arrives in September. In fact, North Carolina generates an average of 3.6 million pounds of peaches for the fresh market each year, making it one of the top producers annually. A classic peach pastry is a go-to for a Southern dessert—at Baked Pie Company, owner Kirsten Fuchs serves a mouth-watering peach pie topped with a scoop of vanilla ice cream.
Fuchs opened Baked Pie Company six years ago after spending many years working in marketing and sales. "One of my daughters and I were looking for a place for a slice of pie and a cup of coffee in Asheville, and there was no such place, other than a bakery to buy a whole pie," Fuchs explains. "This stuck with me and eight months later, I opened Baked!" The Asheville bakery only uses fresh ingredients, and on their menu, you'll find a variety of flavors that rotate seasonally.
The recipe is inspired by Fuchs' great aunt's peach cobbler recipe. "Every summer," Fuchs says, "we traveled to Concord to visit my mom's family and we were always greeted with the most delicious hot peach cobbler. This is one of my fondest memories and I wanted to share this with others in the form of a pie." The peaches in Baked Pie Company's recipe are sourced from Creasman Farms in Hendersonville, and their produce is sold at many nearby farmers' markets. For the strongest notes of sweetness, Fuchs recommends letting the sliced peaches sit for fifteen to twenty minutes before incorporating them into the pie filling mixture.
Brown Sugar Peach Crumb Pie
Courtesy of Baked Pie Company
(Yields 6-8 slices)
Crumb Topping
4 tbsp. butter (cut into small pieces)
1/4 cup shortening
1/3 cup brown sugar
1/3 cup sugar
1/2 tsp ground cinnamon
1 1/4 cup flour
Pie Filling
6 cups peaches
1/2 cup brown sugar
1/2 cup all-purpose flour
1/2 tsp. cinnamon
2 tsp. lemon juice
Process butter with 1/4 cup flour until butter is very small, but still dry. Pour mixture into mixer. Add to the mixer the shortening, sugar, brown sugar, and cinnamon. Mix for 2 minutes on low speed until mixture comes together. Add remaining flour to mixer and mix just until incorporated. Should be crumbly looking.
Peel and slice peaches into 1/2" pieces. In large bowl, mix all ingredients together. Using a 9'' pan, place mixture in a pre-rolled, unbaked pie shell. Top with crumb topping. Bake for 60-80 minutes at 325° until filling is bubbling. Serve warm with your favorite vanilla bean ice cream and enjoy!
Baked Pie Company
4 Long Shoals Road, Ste. A,
Arden (828) 333-4366
50 North Merrimon, Ste. 103 Woodfin
(828) 210-9544 bakedpiecompany.com