Paging Local Readers
Paging Local Readers:
The Mitford Museum launches a lit fest with top NC authors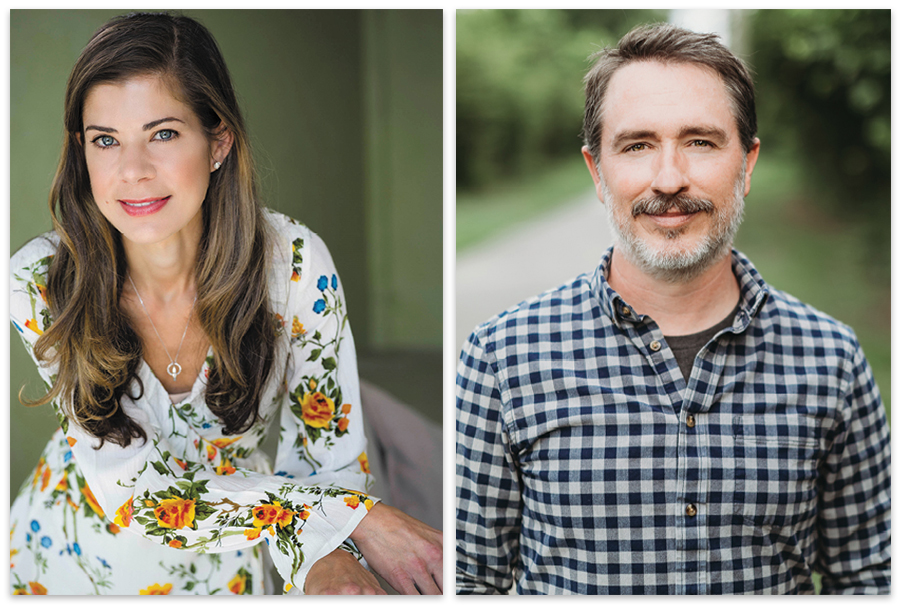 Sarah McCoy & Wiley Cash will be keynote speakers at the 2022 GetLit! festival.
Touting a "focus on nurturing NC's literary future," The Mitford Museum in Hudson is gearing up for its first annual festival of the written word. GetLit! premieres September 30 and October 1 at the Caldwell County museum, celebrating the life and work of local best-selling writer Jan Karon, author of the beloved Mitford series.
The programming, organizers say, is dedicated to "inspiring, encouraging, and empowering writers as we work to increase interest in reading and the literary arts." Count on inspiration from keynote speakers including noted North Carolina novelists Wiley Cash and Sarah McCoy, and a reading followed by a Q&A with former NC state poet laureate Joseph Bathani. Memoirists Gretchen Griffith and Sandra Warren will lead a workshop on telling your own story, while other veteran writers will give sessions on crafting poetry and fiction. Museum tours, book signings, an art show, live music, and an awards ceremony will round out the weekend, along with ample networking and shop talk.
When Karon—who sited the Mitford Museum on the grounds of her former elementary school, now the Hudson Arts Center—opened the facility last year, she pledged that a new festival was high on the agenda, given the region's rich writing scene. Making good on that promise opens another chapter in her already lengthy literary legacy.
GetLit!
Sept. 30 & Oct. 1
Hudson Arts Center
135 Cedar Valley Road
Friday $85/Saturday $125/Both $200
(828) 572-4898
themitfordmuseum.org