Outer Limits
Outer Limits:
Turn off the Wii, and shut down the computer for fresh-air adventures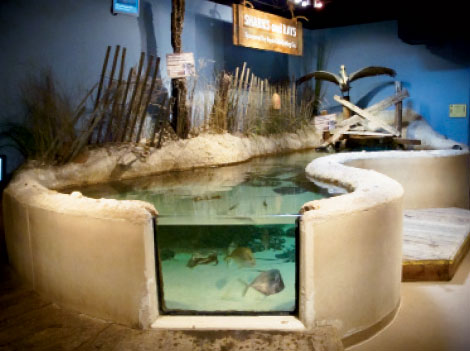 HORSE PLAY
There seems to be a never-ending list of activities for the toddler to preteen set, but finding outings to entertain teen-angsters can be daunting. Earn some goodwill with your 14-going-on-21-year-old with a horseback ride at Riverside Riding Stables outside Lake Lure. After the two-hour guided ride, which includes a river crossing and a great view of Bald Mountain, your kids might send you a text for once—ur2kewl. Children two to six years old can ride a pony or take a one-hour trip with adults.
1325 Freemantown Rd., Rutherfordton; $65 two-hour ride, $35 one-hour ride; 1-(866) 206-0235; www.riversideridingstables.com
---
TROPHY TROUT
So what if you've never cast a line in your life. You and the kids are sure to hook one at Grandfather Trout Farm, where the fish are plentiful and the rods, bait, buckets, and nets are provided. It couldn't get any easier unless the staff cleaned your catch and smoked it for you. Wait, they do that, too. While you're there, check out the gem mine and sift through buckets of ore in the flumes to find sapphires, rose quartz, and more.
10767 N.C. 105 S., Banner Elk; fishing, $6 per pound, $15-$40 mining; (828) 963-5098; www.grandfathertroutfarm.com