Out & About
Out & About:
New books to take you on and off the usual trails this summer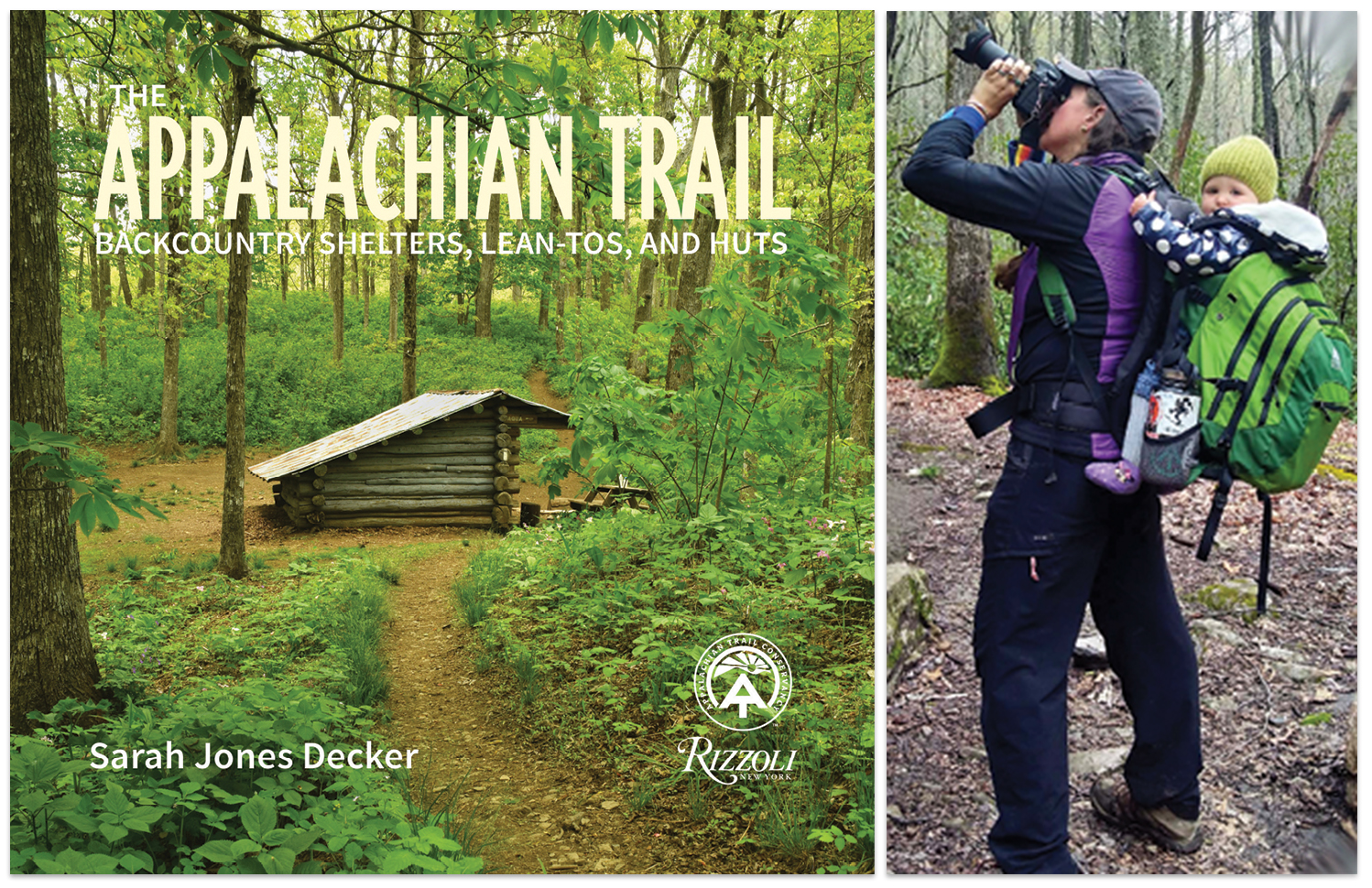 It's a rare person who hikes the Appalachian Trail from start to finish. And there's only one who's ever photographed every notable stop along the way. In her new book, Madison County resident Sarah Jones Decker documents the varied structures that give shelter to hikers.
What first inspired you to tackle the AT?
I grew up near the trail in Virginia, but hiking the rugged White Mountains in New Hampshire with my grandfather when I was 16 and he was 71 got me hooked. I met a thru hiker on that trip and he later sent me his Mount Katahdin photo. I finally got to hike it end to end 10 years later.
What's your favorite shelter on the AT, if you have one?
I love the older shelters because they have so much history. Three of the oldest shelters on the AT in a row are just outside Hot Springs and were built by the Civilian Conservation Corps. The image on the cover, Spring Mountain Shelter, for example, was built in 1938 by the CCC. It's the classic Adirondack style and was constructed from logs cut and peeled nearby. It is an original structure and sits directly on the trail. Not a lot of shelters have white blazes on them. That is so cool.
Trekking with your daughter sounds both amazing and daunting. What were the best and hardest parts of that experience?
I started this project when she was nine months old. I originally started hiking to get back in shape and it transformed into this massive documentary project. She joined me every week and did over 350 miles of day hikes in eight states with me. She even took her first steps on the trail in Pennsylvania.
During the COVD-19 shutdown, what have you missed most about the AT?
I miss the trail so much, but am doing my part and staying home. I love sharing the trail and getting out with friends. I look forward to being out there for the rest of my life.
30 Great North Carolina Science Adventures
Edited by April C. Smith
Given the recent isolation, who doesn't want to get the kiddos into an outdoor learning setting? Highlights include Linville Caverns, Bluff Mountain Preserve, Mount Mitchell, the Cradle of Forestry, and numerous nearby spots in the Piedmont's foothills.
Great Day Hikes on North Carolina's Mountains-to-Sea Trail
Edited by Jim Grode
As the first-ever comprehensive guide to "day hikes along the crown jewel of North Carolina foot trails," this will be required reading for anyone who wants to trek any part of the mountains-to-sea journey. It highlights 40 trails that each showcase part of the essence of the state in their own way.
North Carolina Off the Beaten Path
By Sara Pitzer, revised by James L. Hoffman
Forget the usual hot spots: this book's 12th edition guides the way to lesser-known but often compelling attractions. Mountain-area destinations include the Great Smoky Mountains Railroad, Judaculla Rock, and the rare escape that is The Swag, each detailed with all you need to know.
RESOURCES:
Sarah Jones Decker photograph courtesy of the author