Otter Falls Trail
Otter Falls Trail:
Great hiking routes in the town of Seven Devils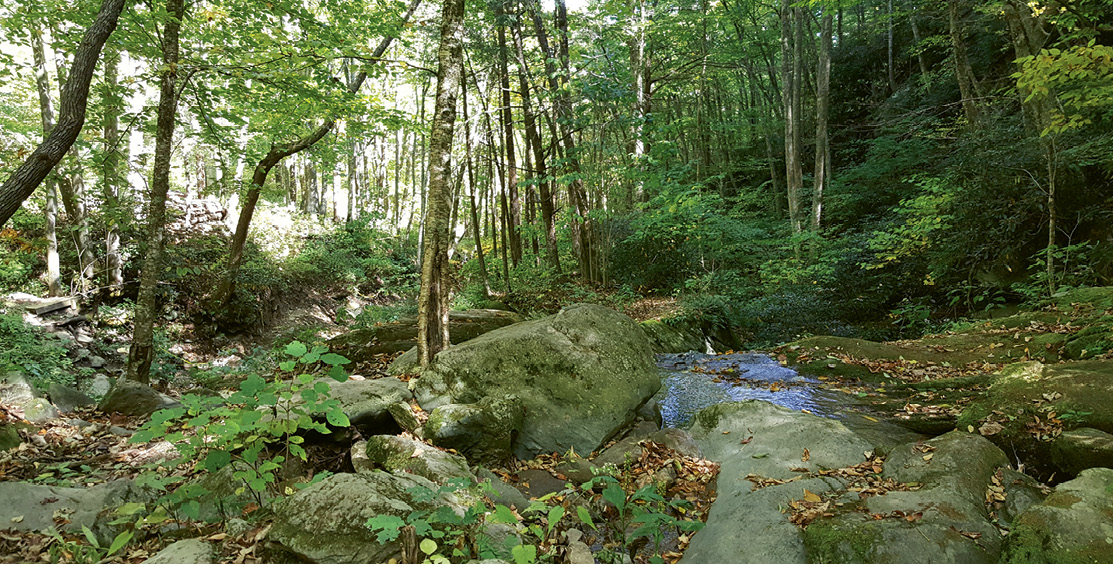 Distance: 1.2 to 4 miles
Difficulty: Moderately strenuous
Since the town of Seven Devils, near Sugar Mountain, dedicated the Otter Falls Trail in June 2015, it has quickly become a destination for both locals and visitors. The hike winds down through a cool forest into a deep green grotto where Valley Creek gushes over a high ledge, especially after spring rains.
Below the parking area, a figure-eight loop leads to two trails that dead end at viewpoints, one of which is the falls. Hikers can choose any combination of the paths, for hikes ranging from 1.2 to 4 miles. It pays to bring lunch: There are benches at junctions and viewpoints that are perfect for a picnic. The path is steep in spots, but it's graded and smooth.
Seven Devils bought the 10-acre waterfall tract with grants from the Conservation Fund and North Carolina's Parks and Recreation Trust Fund. The town's citizens matched grants with a successful donation drive involving more than 100 individuals and entities.
Navigate: The entrance to the trail is at 870 Skyland Drive in Seven Devils in southwest Watauga County. Learn more at www.sevendevils.net/nature-trails.
---
On a historical note: Nineteenth century American botanist Asa Gray visited Otter Falls in 1841. His target was Grandfather Mountain, but he took a side trip to Hanging Rock, the pyramidal 5,200-foot peak above Seven Devils.
RESOURCES:
Photographs (boulder) courtesy of the town of Seven Devils; (hikers) by Randy Johnson; (falls) by Helga Kleinert