O Christmas Tree (Abies fraseri)
O Christmas Tree (Abies fraseri):
The most popular of holiday evergreens, the Fraser Fir is also officially endangered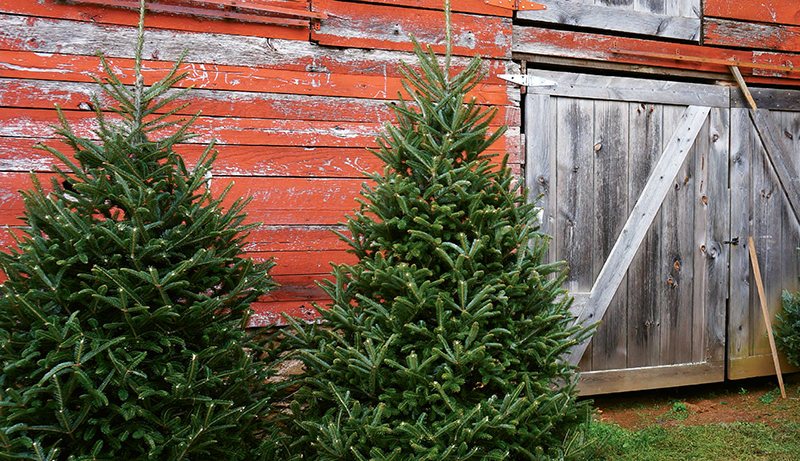 - Growing up to 55 feet in the wild, the Fraser fir has a recognizable pyramidal shape, with inch-long green, fragrant needles.
- The sole fir tree indigenous to the Great Smokies, and found only in Southern Appalachia at elevations above 3,900 feet, it provides vital habitat for rare plants and animals, including the northern flying squirrel, Weller's salamander, and the spruce-fir moss spider.
- The Fraser fir, named after Scottish botanist John Fraser in the early 1800s, is one of the nation's most endangered trees due to insect blight from the balsam woolly adelgid and threats associated with climate change.
- In North Carolina, about 50 million Fraser firs grow on tree farms spanning nearly 39,000 acres. It's the most popular Christmas tree in North America and has been chosen as the official White House Christmas tree 13 times.
- At a tree farm, it can take up to 12 years for a Fraser fir to reach a height of six feet.
Visit ncchristmastrees.com to learn about natural vs. farm-grown Fraser firs and to find a Christmas tree retailer near you.