News Maker
News Maker:
Five years in, Angie Newsome's vision for a WNC-wide investigative reporting nonprofit reaches sustainability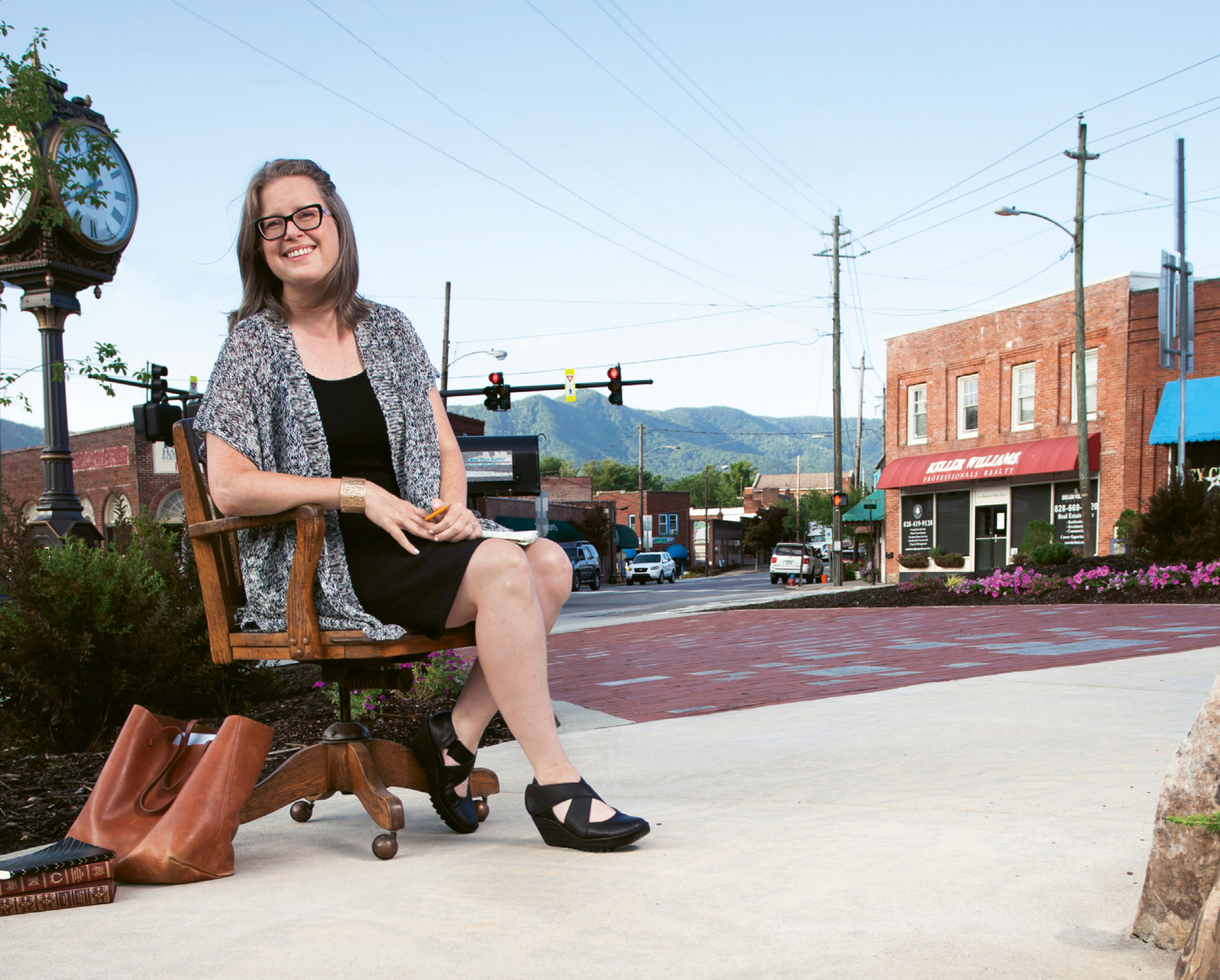 It seemed a pretty audacious experiment: build a nonprofit news organization to serve North Carolina's 18 westernmost counties—from Marion to Murphy, so to speak—and fill the in the blanks left by the decline in rural newspapers. But that didn't stop Asheville-based journalist Angie Newsome, who in 2011 hired a small part-time staff, wrote a slew of grant applications, and launched Carolina Public Press.
Five years later, CPP (online at www.carolinapublicpress.org) has proved its potential and is increasing its output by the year. With an emphasis on "unbiased, in-depth, investigative reporting," the site has steadily grown its readership while breaking news about everything from the specter of fracking in the mountains to mental health system woes to the future of WNC's national forests. It has landed a correspondent in Raleigh to report on the General Assembly's impactful decisions about the mountain region, and partnered with numerous print and broadcast news sources to amplify its deep-digging reportage.
Newsome, a Davie County native and veteran of several traditional news companies, says that, especially as some legacy news organizations are seeing their operations decline in the digital era, citizens still need public-interest reporting to fully engage their local governments and other institutions that affect their lives. "I really believe in the role that the media plays in upholding the First Amendment," she says, "and the ability for people to participate in democracy with facts and context."
CPP's news is free to all readers; the nonprofit is funded by foundations and individual donors, as well as fees garnered from reporting workshops and related events the organization stages for college students, journalists, nonprofit professionals, elected officials, and concerned citizens. Newsome says that the news service is reaching the end of its start-up phase and is ready to scale up, with the aim of increasing staff and potentially forging a model for rural investigative journalism that could be applied elsewhere.
While CPP is strictly bound by traditional journalistic ethics, Newsome says, its novel approach leaves the door open to ingenuity. "The path to success is all over the place: It goes up, it goes down, and you change your strategies midstream," she says. "I have 10,000 ideas about what we could do tomorrow."