New Shiloh
New Shiloh:
Investing in Asheville's historical roots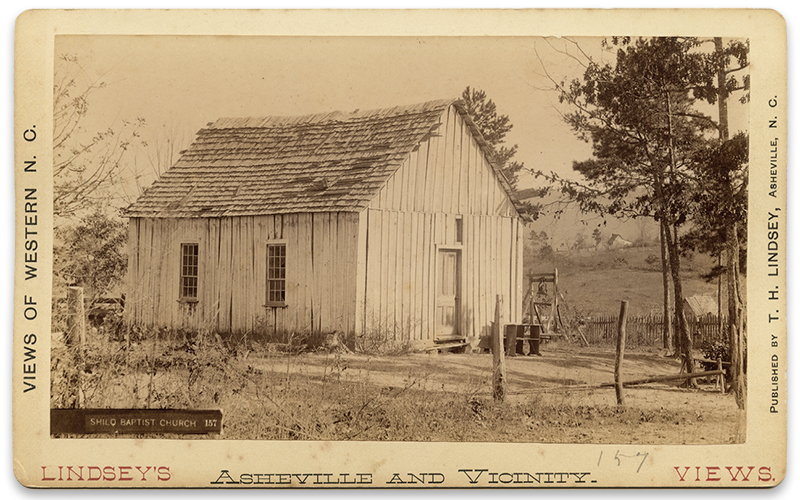 Restoring History - The original Shiloh Baptist Church stood on what is now Biltmore Estate.
The Shiloh Community, a historically Black neighborhood originally located where Biltmore stands today, has received a $5,000 grant to be spent on improvements over the next year. The City of Asheville Neighborhood Matching Grants Program was created in 2021 with the goals to empower communities to complete projects, as well as to build neighborly relationships, encourage volunteerism, and increase civic participation.
Some in-the-know residents might call this Shiloh, "new" Shiloh. When George Vanderbilt bought land to build his sprawling estate towards the end of the 1800s, he moved the entire community, their church, and cemetery from the northern part of the property. Since that time, Shiloh has been continuously inhabiting this cut of land in south Asheville, bordered by Hendersonville and Sweeten Creek roads. This community has continued building itself through the years, during the segregation of schools, major interstate construction, and even relocation. Though the location and appearance of these cornerstones may have changed over the years, the sense of community hasn't wavered. The church, the school, and the people continue their work in weaving the fabric of Shiloh.
After being moved, the Shiloh community has planted sturdy roots in South Asheville.
This grant has already helped several events and upgrades come to fruition. The Shiloh Community Garden, a central gathering space, has been a focal point of the funding, with local volunteers coming together to educate the community through events like workshops on herbal medicine. Indigo, grown and tended to by volunteers, was harvested and prepared into a dye workshop with silk. Magic shows for kids, an evening of live music performed by the band Virtuous Music, and a Juneteenth potluck filled this year's calendar with opportunities for community engagement.
NEW GROWTH - The Shiloh Community Association embraces history in a modern context, with pride in their heritage (right). The Association sponsors a variety of projects including a farmers' market offering fresh, free food to the community (left).
Norma Baynes, a liaison for the Shiloh Community Association, noted that a purchase of a water system for the garden and the digitization of volunteer engagement have all been instrumental in upgrading this community space. The grant money also went towards improving the roadside stand, which is open periodically to visitors and now offers new bags and T-shirts to support the community in the future.