Mountain Troubadour
Mountain Troubadour:
Billy Edd Wheeler tells all in his tuneful new memoir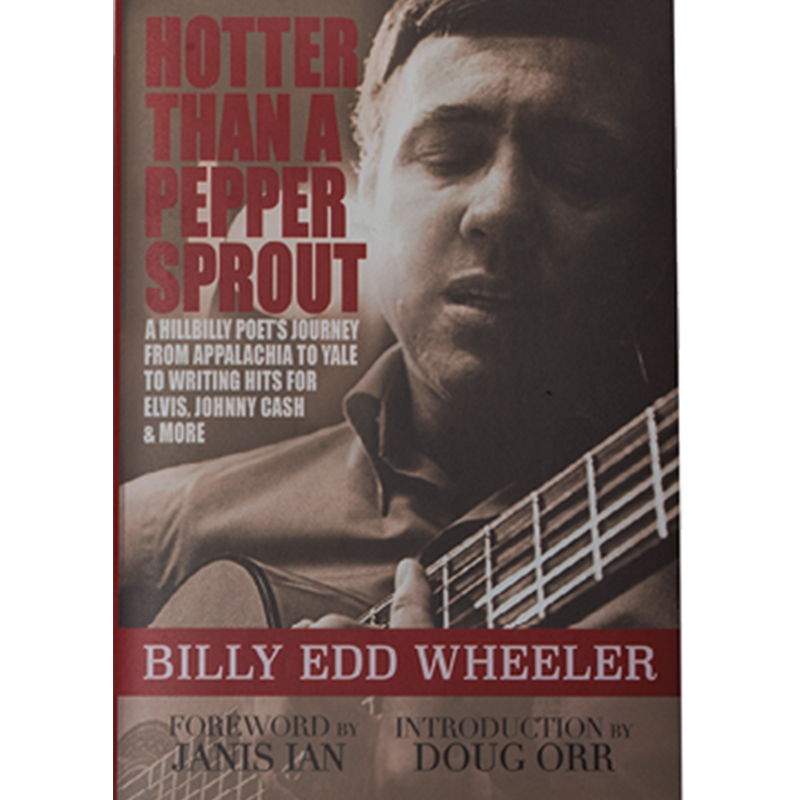 Heading into his later years after telling so many other stories, Swannanoa songwriter, playwright, and painter Billy Edd Wheeler has finally decided to tell his own in Hotter Than a Pepper Sprout: A Hillbilly Poet's Journey from Appalachia to Yale to Writing Hits for Elvis, Johnny Cash & More (BMG, 2018).
Born in 1932 in a West Virginia coal mining community, Wheeler recounts his hardscrabble upbringing and how music helped him find his way to hope and fulfillment. Through work and luck, he came to study at the artistic havens of Warren Wilson College, Berea College, and Yale School of Drama before finding his main calling in song. The span of his musical output has been nothing short of epic: He wrote Johnny and June Carter Cash's iconic "Jackson" and hits for artists including Elvis Presley, Judy Collins, Kenny Rogers, Bobby Darin, Nancy Sinatra, and Neil Young.
Wheeler takes us along for the whole ride—the recording sessions, tours, and inevitable soul-searching and wandering that accompanied decades of forging a career out of the hard ground of authentic folk music. "I had to leave Appalachia to see it better," he writes. And while we lost him to music industry hubs like New York City for stretches, Wheeler's story reminds us how lucky we are that he always came home to the mountains. 
RESOURCES:
Photograph (book) by Joe Bolado