Modern Classic
Modern Classic:
Queen Bee and the Honeylovers amplify vintage sounds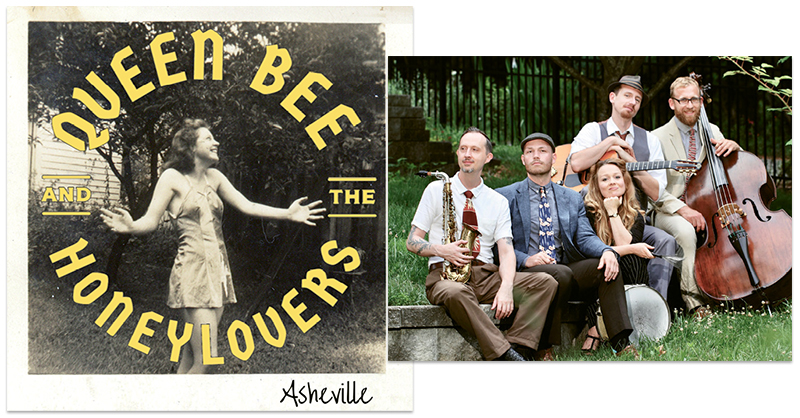 Live Music - Catch Queen Bee and the Honeylovers at LEAF Downtown August 3 in Asheville or visit queenbeeswing.com
On their debut album, Asheville, Queen Bee and the Honeylovers pay tribute to the group's hometown with a collection of warmly familiar originals. Singer-songwriter Whitney Moore dug deep into the city's history, crafting 14 songs that have one metaphorical foot in the past and another in the here-and-now. Among the many standouts is "Beacham's Curve"—both a paean to streetcars and a tale of forbidden romance.
Other titles also hint intriguingly at the stories within: "Dr. Grove's Tasteless Chill Tonic," "Helen's Bridge," and "Legend of Zelda Fitzgerald." It's hardly necessary to know Asheville's history to enjoy these wonderfully played and sung tunes, which succeed on their own merits. The Honeylovers mix in pre- and postwar musical styles, so listeners get a healthy dose of swing, ragtime, and hot jazz.
RESOURCES:
Photographs courtesy of (2, band) Queen Bee and The Honeylovers