A Mission to Remember
A Mission to Remember:
The push to build a WNC military history museum in Brevard marches on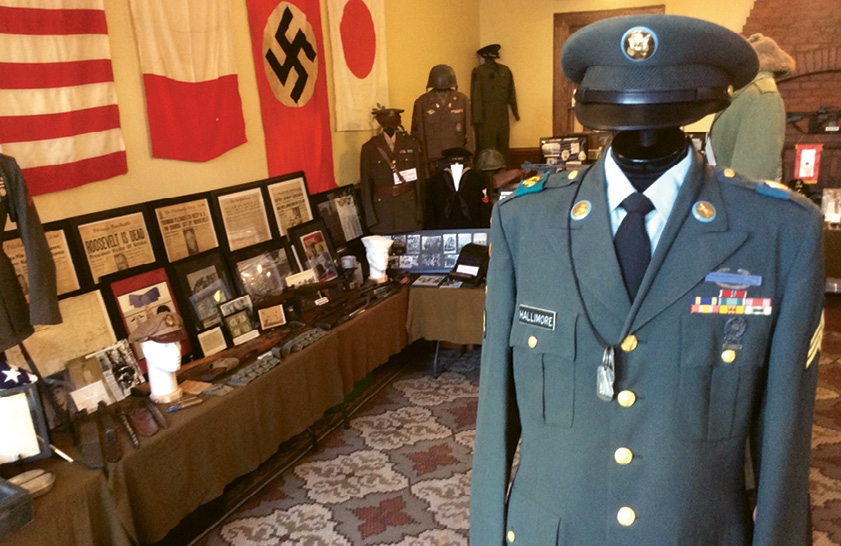 Emmett Casciato and Kenneth Corn are on a quest to bring war to the home front. The two men opened a prototype Western North Carolina Military History Museum in Brevard in October. "These guys need to be remembered," Corn says. "We are by no means glorifying war. We are honoring those that served our country."
Collecting artifacts has been relatively easy: Veterans have donated priceless war mementos, including rifles, uniforms, and more. A  World War I Prussian helmet, a Nazi school flag, and a flight jacket that saw 73 missions are among the growing inventory. Clarence R. Patty Jr., a 99-year-old Hendersonville resident, gave the museum the saber he carried during the Liberation of Paris. Along with preserving such items, a lecture series and an oral history project with war veterans are all underway.
The fledgling museum at first occupied a downtown storefront. Now, local architect Mike Domokur has donated a temporary space. Aiming to create a tourist destination, Casciato, Corn, and local supporters are working to find a permanent place to honor local war heroes. "I just feel so proud of these men," Casciato says, "and to have a heritage like we have."
Visit www.wncmilitaryhistorymuseum.com for more information. 
RESOURCES:
Photograph by Kenneth Corn