The Mezcal Influence
The Mezcal Influence:
Asheville's Mountain Madre offers a hot take on a summer cocktail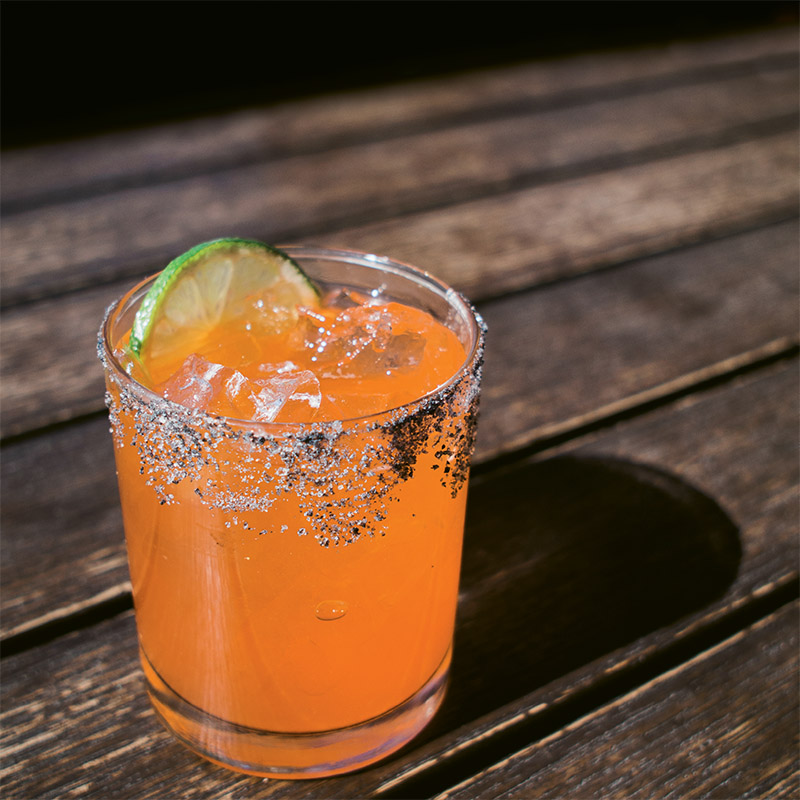 When Mountain Madre Mexican Kitchen & Agave Bar opened in downtown Asheville in 2016, the name proudly proclaimed its intention to pioneer a spirit on the rise in the thriving local cocktail scene: tequila. But behind the bar, tequila's lesser-known, but equally intriguing relative, mezcal also claimed its spot.
"It's been exciting to watch tequila gain the respect it deserves," says General Manager Tim Walker. "People's eyes are open to the distinctions between the regions, producers, and distillers." All these factors help define mezcal, too.
You see, all tequila is mezcal, but not all mezcal is tequila. One distinction between the two is that tequila is made solely with blue agave, while mezcal is any variety of the plant, even wild foraged species. The difference you notice in the glass is mezcal's smoky flavor. Mountain Madre offers a flight with both for those looking to delve deeper into the finer notes.
For Walker, the focus on agave spirits inspires creativity in cocktails like the Sal de la Vida, or "Spice of Life." The margarita is a fruity, spicy, and enticing illustration of that imagination. A cold-processed strawberry-serrano simple syrup brings brightness and heat to what you'll agree is the cocktail to sip when sunny days come to Mountain Madre's courtyard patio. There's a reason nearly every table orders a Sal de la Vida to pair with chorizo-stuffed avocados, Mexican street corn, and pork belly tacos: It's the bold and fiery cocktail you'll want in your hand all summer.
Sal de la Vida
1.75 oz. Del Maguey Vida Mezcal
1.5 oz. strawberry-serrano syrup
1/4 oz. lime juice, freshly squeezed
Ice
Black Hawaiian lava salt, for rim
Strawberry-Serrano Syrup
16 oz. strawberries, thinly sliced
16 oz. white sugar, super fine
6 serrano peppers, thinly sliced
8 oz. water
To make the syrup, stir the strawberries and sugar together in a large mixing bowl until the fruit is evenly coated. Allow to sit while slicing peppers. Mix peppers in with strawberries and sugar. Cover and let sit for 30 minutes at room temperature. Stir and allow to sit for an additional 30 minutes. Add water and stir. Cover and place in refrigerator for 24 hours. Stir mixture, then strain it through a fine sieve using a ladle to press out all the liquid. Seal and refrigerate. The syrup keeps well for two weeks.
To make the cocktail, combine mezcal, syrup, and lime juice in a mixing glass or shaker. Fill with ice and cap with shaker tin. Shake vigorously and strain into ice-filled double old-fashioned glass rimmed with lava salt.
Mountain Madre Mexican Kitchen & Agave Bar
13 Walnut St., Asheville
(828) 251-8879
www.mountainmadreavl.com