Local Landmarks
Local Landmarks:
Meet WNC's new additions to the National Register of Historic Places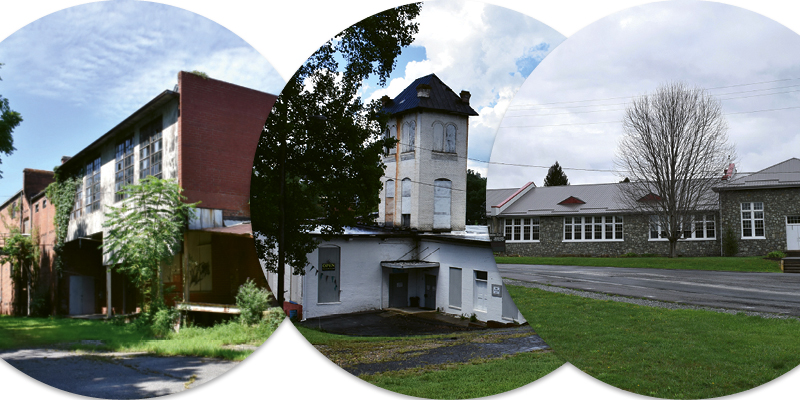 From left: J.M. Bernhardt Planing Mill and Box Factory; Lenoir Cotton Mill; Banner Elk School
Banner Elk School
Built in 1940, Avery County's only undamaged Works Project Administration building served as an elementary school for 71 years and is notable for its stone and Colonial Revival architectural elements. Now, the town of Banner Elk hopes to preserve the structure and use it as a community hub for fairs, festivals, and other cultural events.
J. M. Bernhardt Planing Mill and Box Factory
Situated on 3.22 acres of industrial property on the south end of Lenoir's commercial center, the building was a textile mill from its construction in 1896 until 1965, when production ceased. Since then, the factory has served as warehouse space for various businesses. The building exemplifies early to mid-twentieth century architecture, characterized by its painted brick walls, wood, cast-iron, and steel columns, and hardwood floors.
Lenoir Cotton Mill
Established in 1902, the Lenoir Cotton Mill served as a manufacturing facility and became the largest textile mill in Caldwell County, employing some 200 workers by the time it closed in 1935. The mill was later leased by Blue Bell Inc. for manufacturing retail products and military apparel to support war efforts. Under the company, the mill was the last sizable apparel manufacturer in Caldwell County when it closed in 1983.
RESOURCES:
Photographs courtesy of NC Department of Cultural and Natural Resources