Local Connections
Local Connections :
Delve into new novels by North Carolina authors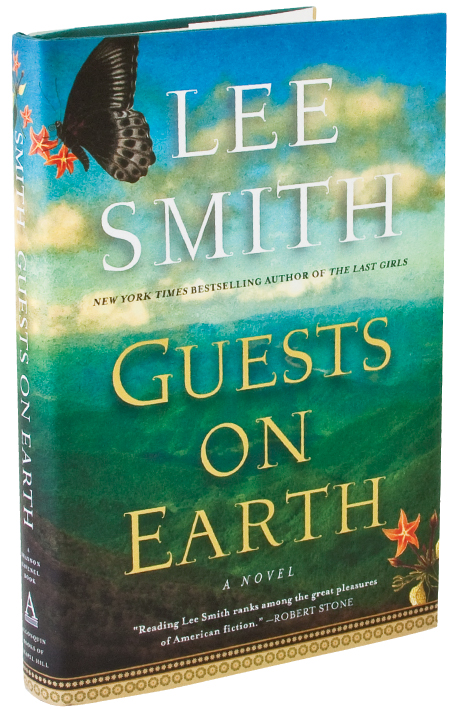 Guests on Earth
Lee Smith | Algonquin Books of Chapel Hill (2013)
The blending of fact and fiction is a successful formula for novelists these days, thus packing bookstore shelves with stories that use real historical events as a framework for an author's narrative construct. Celebrated Hillsborough author Lee Smith uses this technique to great effect in her latest book, Guests on Earth, a fictional account of a real and tragic fire at an Asheville mental hospital in 1948 that killed nine women, including author F. Scott Fitzgerald's wife, Zelda. The days leading up to the deadly blaze are reconstructed and fictionalized with exquisite craftsmanship through the eyes of Smith's character, Evalina Toussaint, a free-spirited 13-year-old orphan mistakenly committed to Highland Hospital. Smith also uses her narrative to shed light on a more primitive era of mental health care and the often-misguided psychiatric treatment for women during the early 20th century.
---
What I Came to Tell You
Tommy Hays | Egmont USA (2013)
The very best fiction for young adults should display a level of craftsmanship and confident storytelling that adults can enjoy as well. Novelist Tommy Hays' first title for middle-graders, What I Came to Tell You, accomplishes just that. His story of a grief-stricken pair of siblings and an unusual family they encounter on their path to healing has much to teach readers of all ages about the nature of sorrow and the restoring powers of art and family. Stylistically, Hays makes no missteps, framing his story in dawn-fresh prose that's sheer joy for the reader. This is a sad, funny, wise, and deeply satisfying novel, one that is certain to reveal more delights and treasures with repeated readings.
---
The Half-Life of Home
Dale Neal | Casperian Books (2013)
Asheville journalist and novelist Dale Neal joins the ranks of Western North Carolina's top-tier storytellers with his second novel, the lyrical and elegiac The Half-Life of Home. Though much of the tale is driven by one man's struggle to protect his home from a predatory land developer, Neal infuses his yarn with strains of darkly poetic folklore that elevate the novel far beyond the conventional. The inclusion of various legendary Appalachian folk characters, such as the Snakebit Girl, Shadow Man, and Witch Woman, adds an eerie charm, and Neal's protagonist, Royce Wilder, brings gravitas and emotional weight to an already meaty story. The author's debut novel, Cow Across America, introduced readers to the sheer power of his storytelling mojo, but The Half-Life of Home, with its potent mix of human drama and folkloric whimsy reminiscent of Neil Gaiman's work, shows an author fully in command of his craft.