Little & Big Hump Mountains
Little & Big Hump Mountains:
Difficulty: Strenuous Round-Trip: 8-miles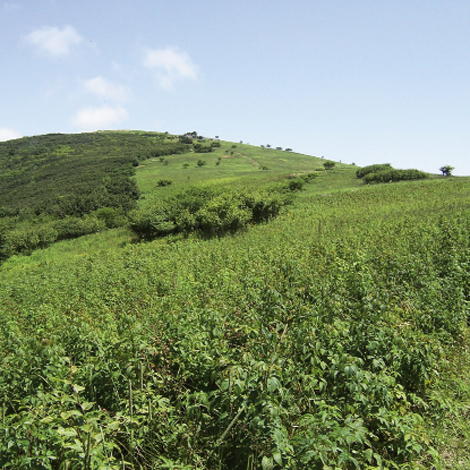 Plenty of seasoned Appalachian Trail thru-hikers consider this section of trail among the finest along the entire 2,180-mile footpath. Highlights include two relatively remote peaks: Little Hump and Big Hump.
Begin from the headwaters of Roaring Creek, near Spruce Pine. From the parking area, climb for about three quarters of a mile on the Overmountain Victory National Historic Trail to reach Yellow Mountain Gap. From there, turn right on the AT and navigate meadows and forests along the spine dividing North Carolina and Tennessee. In roughly one mile, pass a footpath leading right to Big Yellow Mountain, and in another half mile, arrive at the first of two grassy knobs that make up Little Hump. Continue on to the second and slightly higher summit. The origins of mountain balds are uncertain, but one thing is clear: The views from the ecologically rare and sensitive habitats are extraordinary.
Retrace your steps from Little Hump for a five-mile round-trip, or continue through Bradley Gap to tackle a steep hike to the next summit, Big Hump Mountain. At nearly 5,600 feet, the peak is at the northeastern edge of the Roan Highland's famous balds.                                
Navigate: From Spruce Pine, follow U.S. 19-E north for 15.5 miles, and turn left on Roaring Creek Road. Find the well-marked parking area in five miles.