Listening Back
Listening Back:
Tune in to three podcasts that are redefining local history and heritage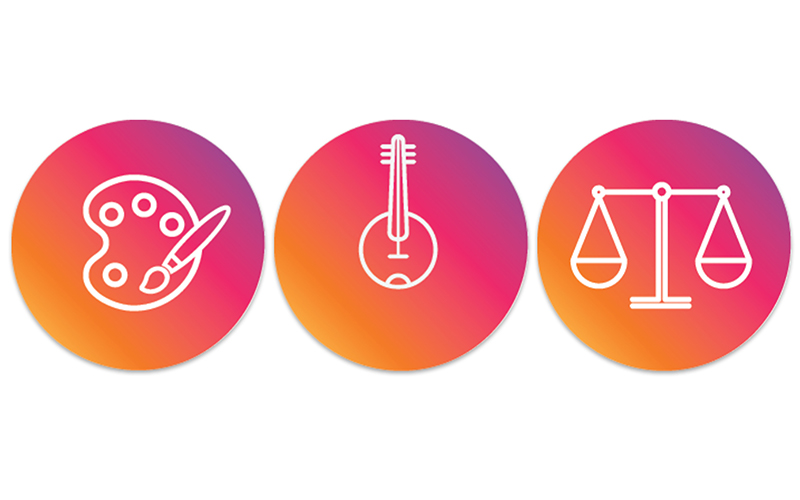 Happenings: A narrative podcast series about Black Mountain College
Host Piers Gelly, the newest Active Archive resident at Asheville's Black Mountain College Museum + Art Center, explores the untold stories of scholars and students who shaped the culture of BMC and contributed to progress in a multitude of disciplines. The eight-part series combines archival materials with interviews from modern artists and scholars in a contemporary twist that honors the innovative and experimental spirit of BMC. blackmountaincollege.org
Sepia Tones: Exploring Black Appalachian Music
Musical selections from a variety of Appalachian artists provide the backdrop for this investigative series hosted by William Turner, retired Distinguished Professor of Appalachian Studies at Berea College, and Ted Olsen, a professor of Appalachian studies at East Tennessee State University. A deep dive into the origins of American folk music, the series uncovers the Black roots of Appalachian music and features local guests who are working to preserve the region's musical influences.
Available on several streaming services
The Waters & Harvey Show
UNC Asheville's Marcus Harvey, associate professor of religious studies, and Darin Waters, associate professor of history, bring to light the experiences of historically marginalized people and communities. The local scholars delve into topics ranging from the history of Asheville's Black elected officials to the impact of reparations in the quest for racial justice. Accompanied by government officials, activists, and musicians, the duo invites conversation that encourages community awareness and action.
Available at bpr.org and on Apple Podcasts