Let's Go Hi-Lo
Let's Go Hi-Lo:
Beech Mountain rolls out road trip-worthy "adventure trails"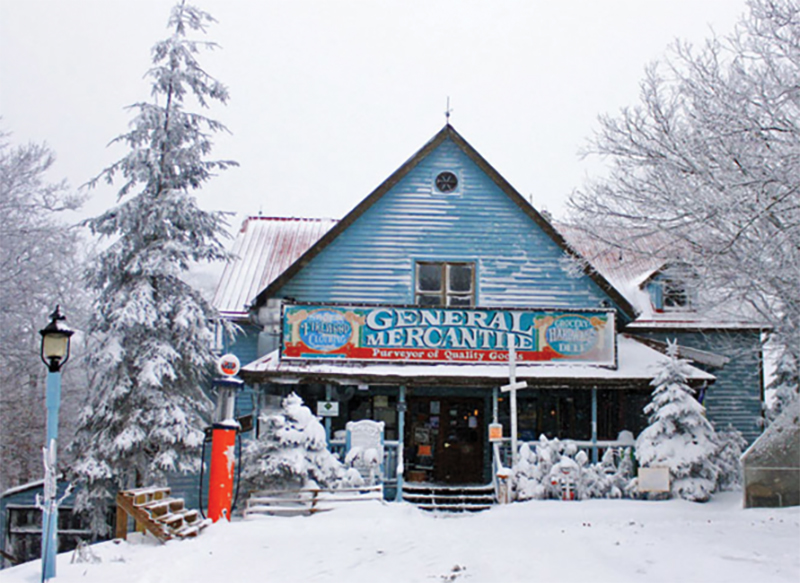 Fred's General Mercantile
At 5,506 feet above sea level, Beech Mountain is the highest town east of the Mississippi River. From that altitude, a host of nearby destinations exist just down the mountain, and the town is celebrating its 40-year anniversary by unveiling the Hi-Lo Adventure Trails. These user-friendly driving routes offer the chance to explore beyond what may pop up with a quick online search. Perfect for day trips, the trails focus on history, food and drink, art, and nature.
Many of the trails start in Avery and Watauga counties and two are based within them, but others go to points beyond. Three tours venture into eastern Tennessee, with the Beech Mountain Attractions and Tasters Loop routes offering the best options for those taking a ride in Western North Carolina.
The Beech Mountain Attractions route is an idyllic way to see what the town and its environs have to offer, from iconic sites such as the Land of Oz theme park to educational stops like the Beech Mountain History Museum. Tasters Loop is for just what the name implies: wine, jerky, beer, and coffee all make appearances throughout the 85-mile trail, as well as historical gems like the original Mast General Store.
Visit beechmtn.com/hi-lo-adventure-trail for more details and maps of the five drives.