Lean & Green
Lean & Green:
This nutritious smoothie doesn't skimp on deliciousness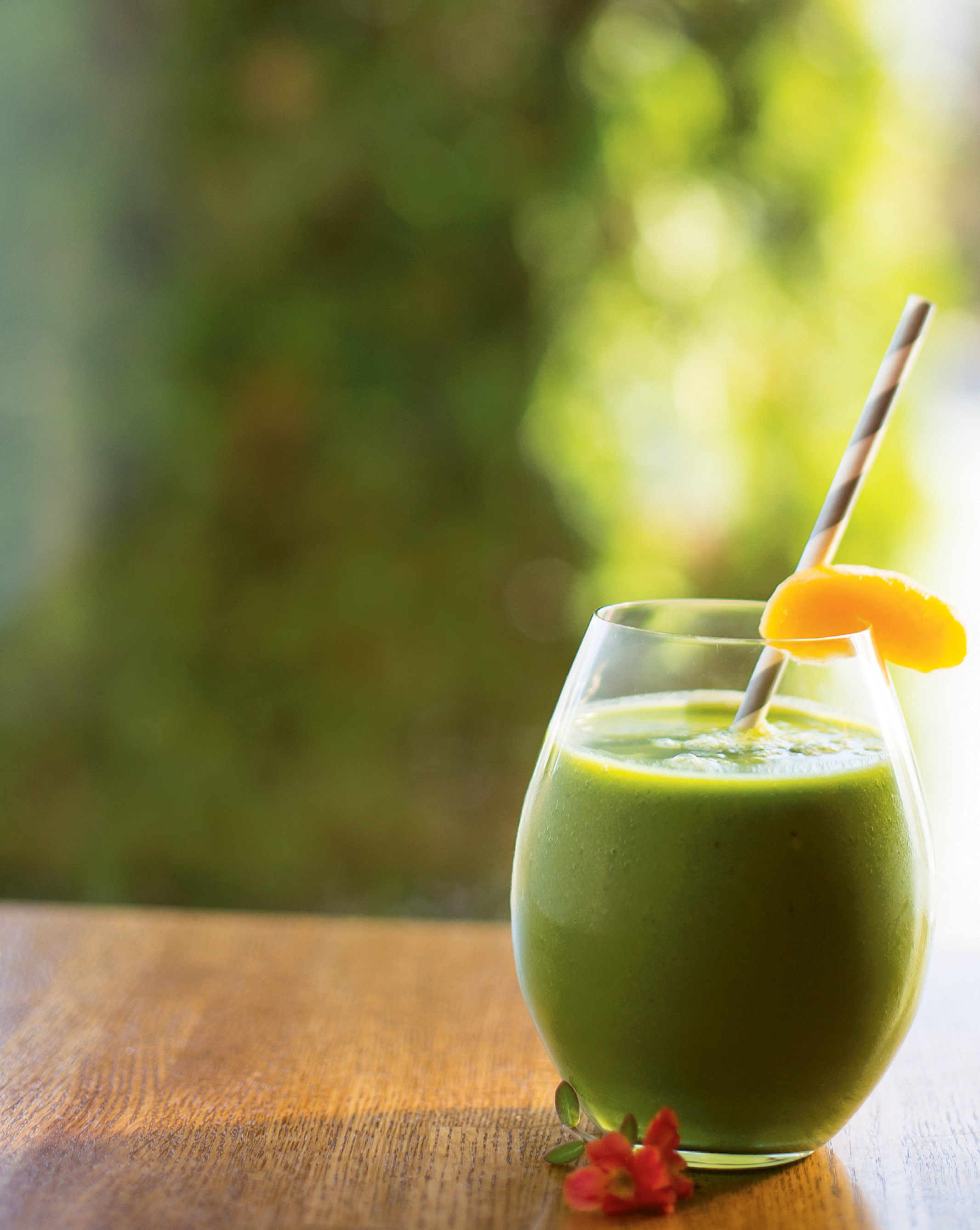 Mom always said to eat your vegetables, but what if you could drink them instead? Smoothies are a simple way to pack a day's worth of fruits and veggies into one tasty drink. At Stick Boy Kitchen in Boone, smoothies are made with 100-percent real fruit and zero filler. "It's a healthy option," says Abby Willis, manager of Stick Boy, which has both a bakery and a café. "It fills you up."
The bakery offers over a dozen different smoothies with ingredients like spinach, strawberries, blueberries, orange juice, apple juice, and yogurt. Customers can even bring their own kale to add an extra boost of nutrition. "We believe in real ingredients," says Willis. "It just makes it that much more authentic, kind of like you're cooking at your house." 
Making smoothies at home is easy with this Stick Boy Kitchen recipe. Frozen fruit works best, notes Willis, although fresh ingredients are always welcome. Give it a whirl this winter.
Clean Green Smoothie
Courtesy of Stick Boy Kitchen
(Yields one 16-oz. drink)
1¼ cups orange juice
Spinach, one handful
1/2 cup mango, frozen
1/2 cup banana, frozen or fresh
1/2 cup peaches, frozen
1-2 scoops protein powder (optional)
In a blender, combine orange juice, spinach, mango, banana, peaches, and protein powder. Blend on high for 30 to 45 seconds or until smooth. Pour into 16-ounce glass.
Stick Boy Kitchen
211 Boone Heights Dr., Boone
(828) 265-4141
www.stickboybread.com