Last Page - Mary Farmer
Last Page - Mary Farmer:
"Natural beauty is very important to me. It helps shed all the stuff that happens to you every day."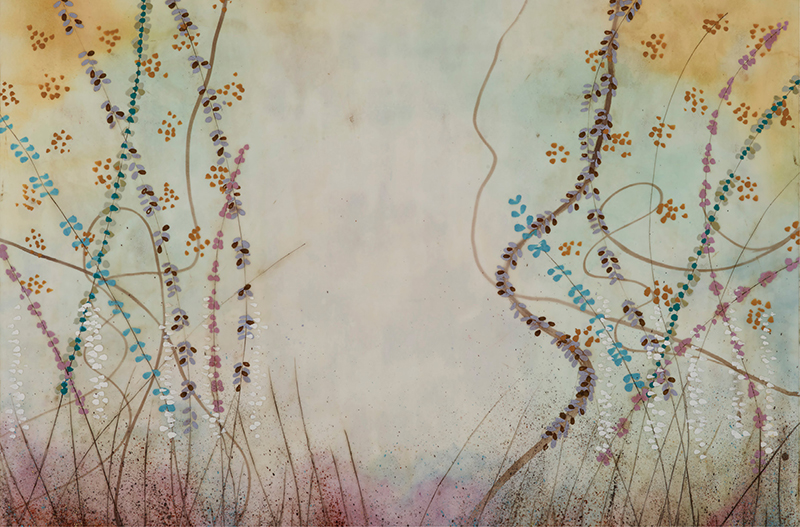 We Are Music, encaustic painting, 48" x 36" - By Mary Farmer, Asheville
A master gardener and fine artist for nearly 30 years, Mary Farmer finds inspiration from the Japanese notion of shinrin-yoku, or forest bathing. "You let it come across you and cleanse you internally and externally," she says. "That's what my work is about. If you can't leave your house, office, or hospital room, you get to go forest bathing in one of my paintings." But Farmer wasn't always at peace with the world, nor as an artist. After a tumultuous life, an unfulfilled career as a nurse, and a stint in rehab for alcohol addiction, Farmer rediscovered her childhood love for art as a form of therapeutic healing and decided to pursue it fully in 2004, earning her Bachelor of Fine Arts from Georgia State University. Her encaustic paintings are ethereal, most often depicting abstract landscapes. Her work can be viewed in Asheville at The Haen Gallery downtown or at her Chestnut Street studio by appointment. Learn more at maryfarmer.com.