Last Page Artists
Last Page Artists:
"Everything is an art material"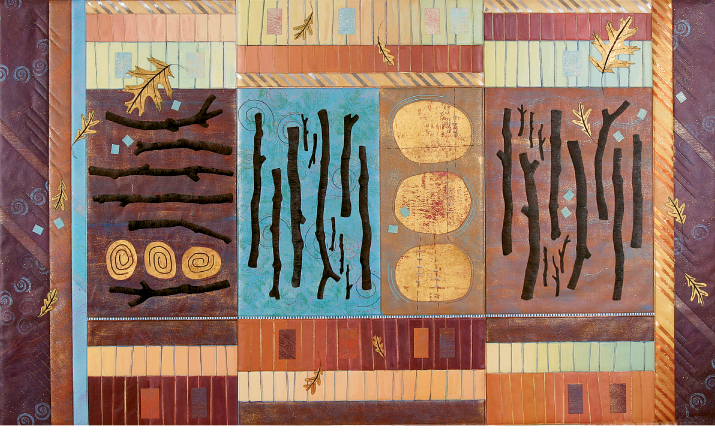 Luminescence/twig, leaf, stone, acrylic on canvas, collage, stitching, quilting 5' x 8' By Bernie Rowell, Candler
With the mountains of Western North Carolina as her muse, Bernie Rowell has created distinctive artworks for more than three decades. Her art quilts, which present a colorful union of acrylic painting, collage, quilting, and sometimes found materials, portray the natural world around her. She says she finds inspiration in many parts of life and that "everything is an art material." Rowell will demonstrate her process at the Folk Art Center in Asheville from October 19 to 21, and she's the featured artist at this year's Arida Arts Symposium, held October 23 and 24 at Blue Ridge Community College in Brevard. www.bernierowell.com
In every issue, we feature the work of one talented artist living in Western North Carolina on our Last Page. To submit work for consideration, click here to email high resolution digital images and a brief bio with contact information, or mail a CD to Last Page, WNC Magazine, P.O. Box 1330, Asheville, NC 28802.