Last Page
Last Page:
Amy Brandenburg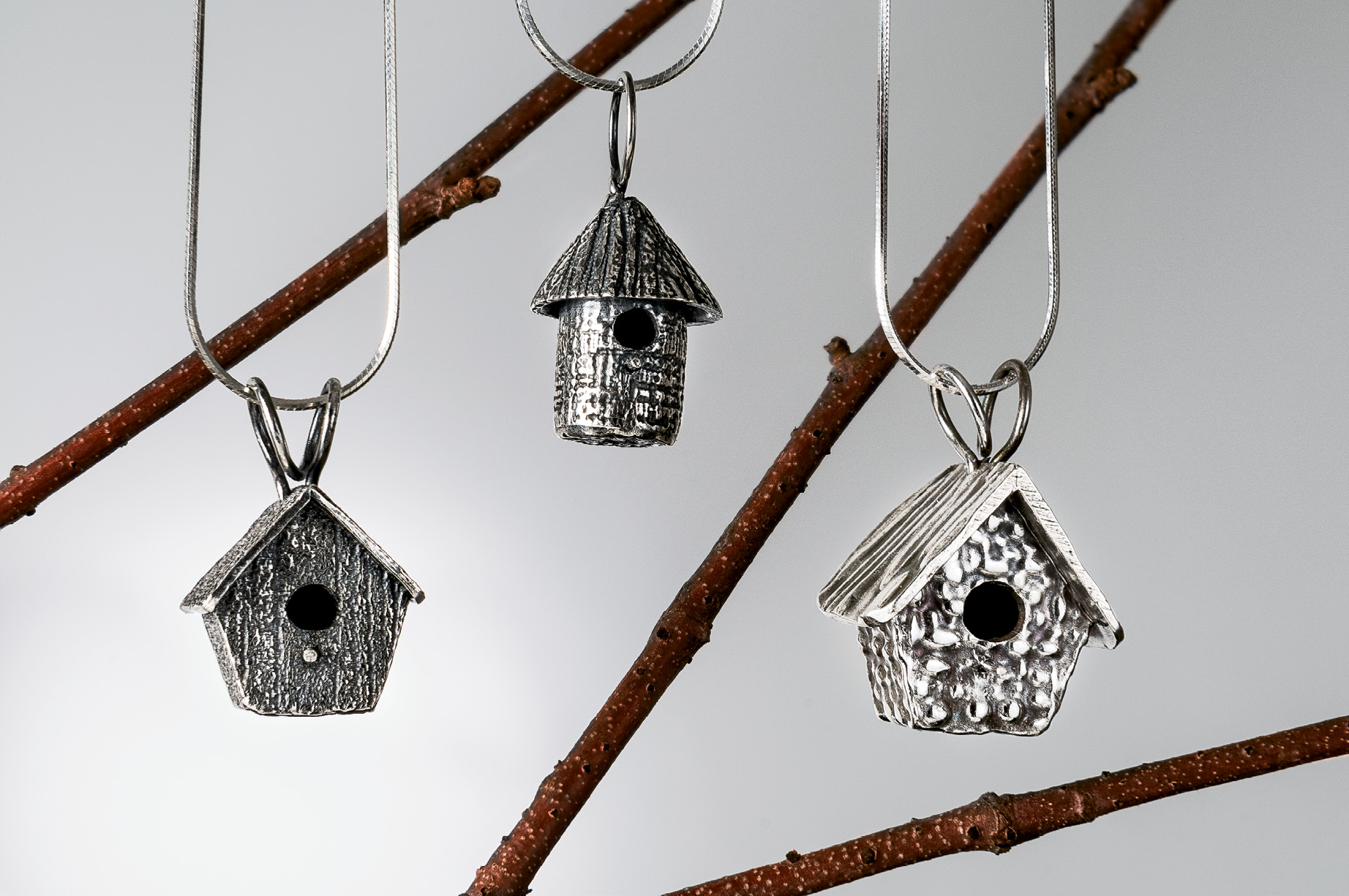 Birdhouse pendants, silver metal clay, approx. 1" x 3/4" x 5/8" By Amy Brandenburg, Asheville
Jeweler Amy Brandenburg set aside clay for a stint as a costume designer in Chicago, but that didn't stop her from picking it back up when she moved to Western North Carolina six years ago. With a background in art and silversmithing, Brandenburg makes pendants and earrings using a medium called precious metal clay, which contains particles of silver, copper, and other metals. Each piece is hand-molded and then placed in a kiln, where the clay burns off, leaving the metals fused. "I like this type of clay because it's easy to mold, but also can't be cast," she says. "It means every piece comes out completely unique." Brandenburg cites a love of architecture as the main inspiration for her birdhouse pendants, from the Dwellings Collection. A member of the Southern Highland Craft Guild, Brandenburg teaches jewelry classes in Asheville at the Folk Art Center and from her home studio. See more of her work at Asheville's Woolworth Walk and online at www.amybrandenburg.com.
In every issue, we feature the work of one talented artist living in Western North Carolina on our Last Page. To submit work for consideration, click here to email high resolution digital images and a brief bio with contact information, or mail a CD to Last Page, WNC Magazine, P.O. Box 1330, Asheville, NC 28802.