Last Page
Last Page:
Pamela Haddock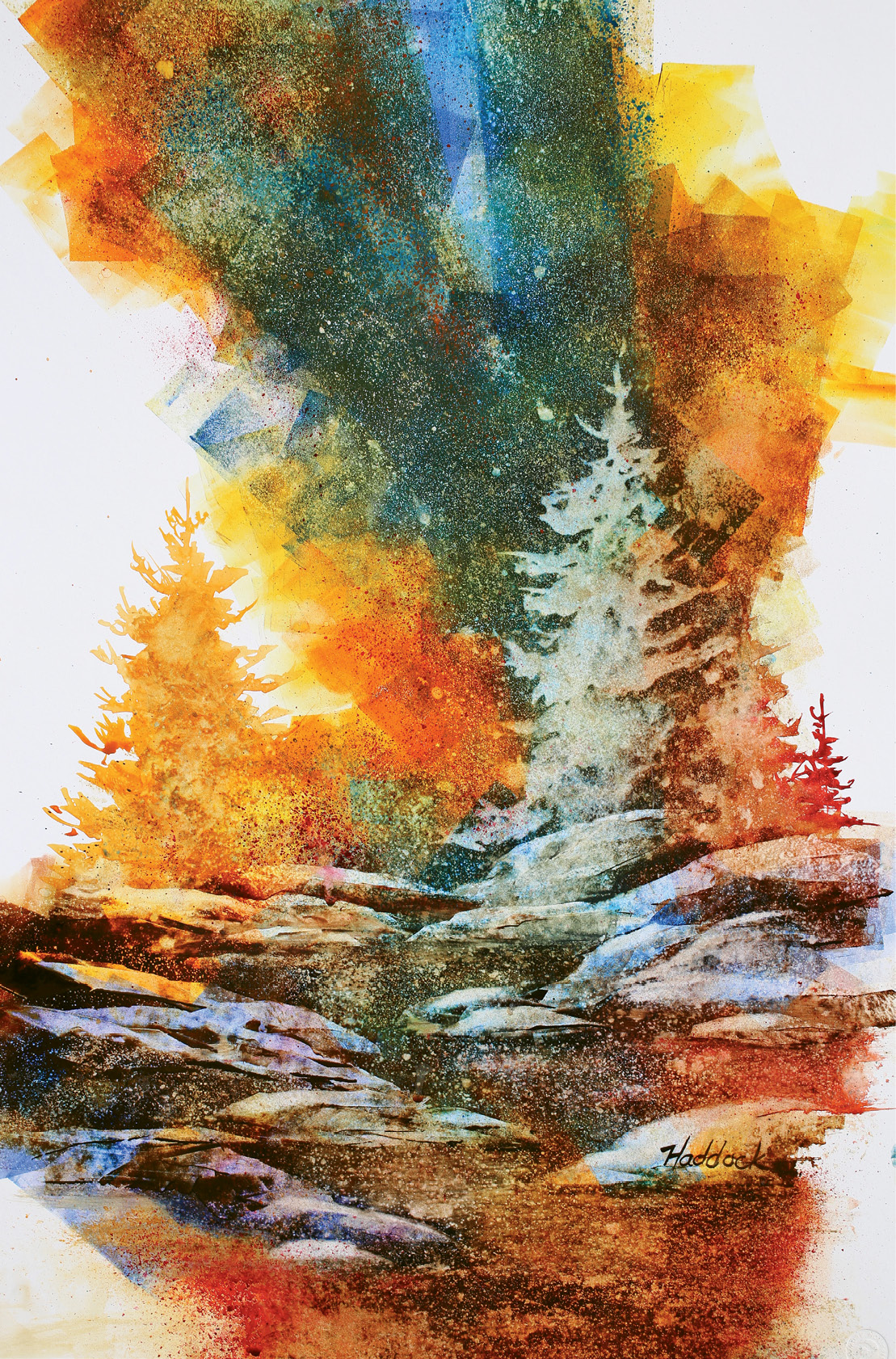 Equinox, watercolor, 30" x 20" By Pamela Haddock, Sylva
Watercolor artist Pamela Haddock has been drawing all her life, yet four years ago she put down the pencil and picked up new tools. She applies broad strokes of watercolor paint with a print brayer (a type of soft roller), spritzes it with water from a spray bottle, and then uses a subtraction process to remove some of the darker hues with a razor blade. Her luminous paintings aren't guided by sketches, but reflect Haddock's evolution toward abstraction. She likens the process to putting together a puzzle of color and shapes. Equinox was inspired by the balance of sunlight and shadows in the streams of DuPont State Forest near Brevard. Haddock's work can be found at The Golden Carp in Dillsboro, Tsartistry in Franklin, and End of Main in Sylva. Learn more at www.pamhaddock.com.
In every issue, we feature the work of one talented artist living in Western North Carolina on our Last Page. To submit work for consideration, click here to email high resolution digital images and a brief bio with contact information, or mail a CD to Last Page, WNC Magazine, P.O. Box 1330, Asheville, NC 28802.