High Country Spirits
High Country Spirits:
The Cardinal in Boone serves up summer refreshment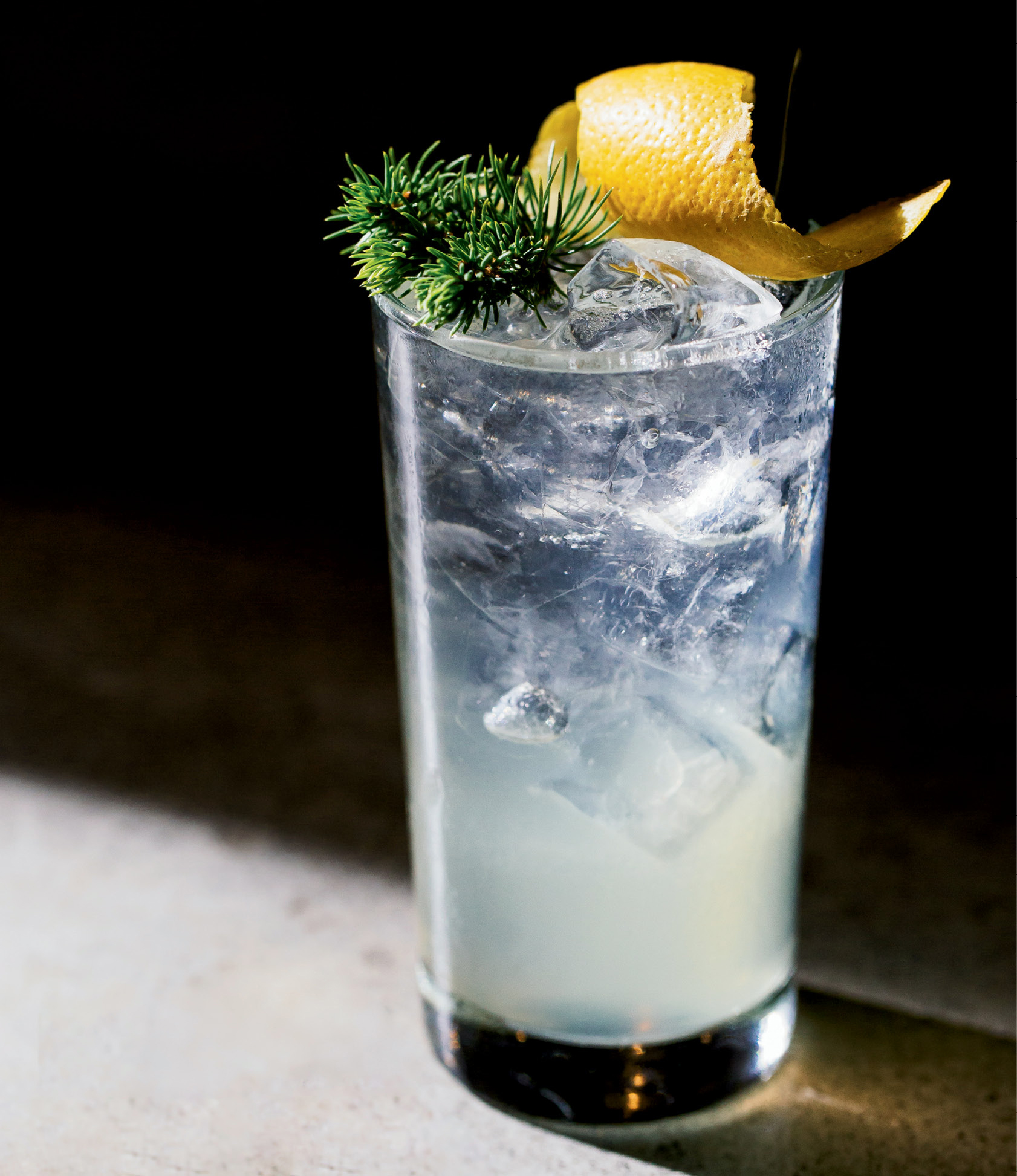 Craft cocktails aren't just for white-tablecloth bistros anymore. In 2016, Boone welcomed The Cardinal, a casual burger joint with a bar program that could rival a big-city cocktail lounge. The menu combines bar favorites like chicken wings and corn dogs with upscale drinks that feature ingredients like cranberry shrub and blood orange syrup.
Co-owner and "cocktail mixer extraordinaire" Seth Sullivan concocted an aromatic beverage to welcome warmer weather. The centerpiece is a simple syrup made with the tender tips of spruce trees. He suggests foraging for spruce tips yourself or sourcing from a brewing supply company. 
THE PINE NEXT TIME (courtesy of Seth Sullivan, The Cardinal)
(yields one cocktail)
1 ½ oz. Sutler's gin
1/2 oz. Dolin Génépy Des Alpes
1/2 oz. spruce tip syrup
1/4 oz. honey
1/4 oz. lemon juice
Soda water, splash
Lemon peel
Rosemary sprig
Spruce sprig (optional)
In a shaker, combine gin, Génépy des Alpes, spruce tip syrup, honey, and lemon juice. Shake vigorously with ice, strain over fresh ice, and top with a splash of soda water. Garnish with lemon peel and rosemary or a sprig of spruce.
Spruce Tip Syrup
(Yields one pint)
1 cup water
1 cup sugar
1 cup spruce tips
1 Tbs. lemon juice (optional)
In a lidded pot, combine water and sugar. Stir until all sugar is absorbed and bring to a low boil. Turn off heat and stir in spruce tips and lemon juice. Cover pot, allow to cool, and let steep overnight. Strain syrup through cheesecloth and keep refrigerated.
---
THE CARDINAL
1711 NC 105, Boone
(828) 355-9600
www.thecardinalboone.com