Having a Ball
Having a Ball:
Coach Roy Williams isn't quitting while he's on top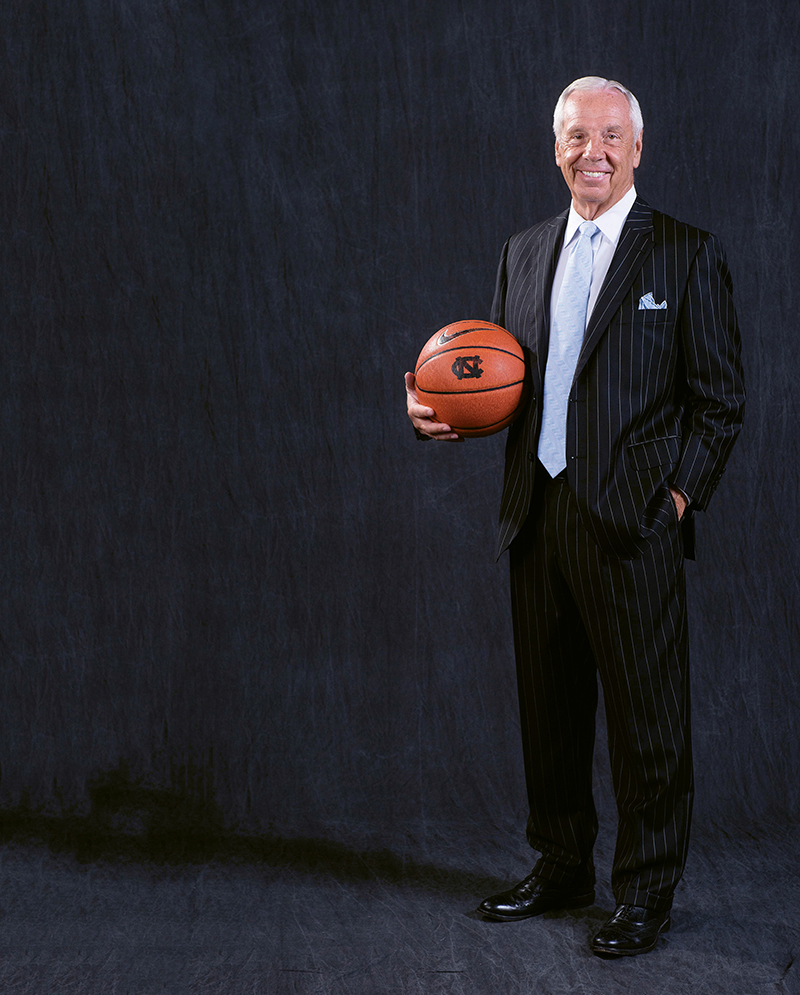 After his third national championship for the Tar Heels in 14 years, Roy Williams is looking ahead—mostly. Yet, the basketball coach extraordinaire also has good reasons to look back.
Born in Marion and raised in Asheville with a hardscrabble upbringing, Williams was a star baseball and basketball player at T.C. Roberson High School before a stint playing basketball at UNC Chapel Hill. After college, he returned to WNC, serving as a golf, football, and basketball coach at Black Mountain's Charles D. Owen High School. From 1978 to 1988, he was back in Chapel Hill, assistant coaching for the legendary Dean Smith. Then, he made a stellar 15-season run as the University of Kansas' head basketball coach before returning to take the Tar Heels to the top over and over, most recently last March.
Through it all, Williams says, his heart and soul have remained in Western North Carolina. "You know, it's always home," he says. "You get that good feeling when you're going up Interstate 40 and you get a little bit short of Old Fort and you start seeing the mountains." He and his wife, Wanda, also from WNC, have a home at Kenmure Country Club in Flat Rock, and Williams says he plans to retire there.
What's more, "The things I learned at Roberson and Owen stay with me," he says. A favorite high school teacher at Roberson went a step beyond just grading papers and tests by offering detailed notes on where he could improve—a practice he still applies after game days with the Tar Heel players. At Owen, Williams says, "The kids trusted me, and the greatest gift a team can give their coach is to have trust in him."
Williams is going to need just those sorts of lifelong lessons to excel in the coming year, as he faces one of the biggest challenges in sports: To have won a national basketball college championship, then lose some of your best players to the NBA, and start anew to reach for the prize again. "We don't get any extra credit for winning [the championship] last year," he notes, while expressing detailed, name-dropping pride about both his holdover players and new recruits.
"Over the summer, people would say, 'Oh gosh, Coach, great year. How are we going to do it again next year?'" Williams reports. "And I'd say, 'Hey, let me enjoy this past one a little bit before we go on.'" At the same time, Williams notes, he and his new squad are "focused on the next year."
RESOURCES:
Photograph by Jeffrey Camarati/UNC athletics