A Growing Field
A Growing Field:
Blue Ridge Women in Agriculture strive to secure the female set a place on the farm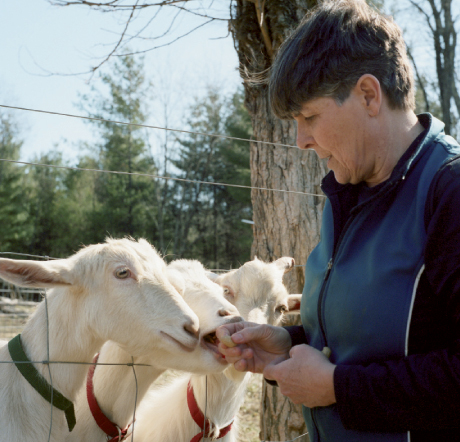 "We can do it!" the slogan made famous by rosie the riveter posters during World War II still rings true in groups such as Blue Ridge Women in Agriculture. The nonprofit provides more than 70 women in the High Country with the information and skills of sustainable food and agriculture.
The group consists of a board of directors that was formed in 2005 to encourage budding women growers. "We wanted a community where women's ideas are supported, and can support each other," says Director of Programs Melissa Weiss. BRWIA assists female farmers by providing grants, scholarships to attend educational conferences, and maintaining a library of agricultural resources.
But guys aren't excluded. The group offers seasonal workshops to men and women that focus on topics ranging from growing to baking to the business of agriculture. Previous workshops have included propagating shiitake mushrooms, mozzarella making, and natural fermentation. And through October, BRWIA is hosting cooking demonstrations at farmers' markets in Watauga and Ashe counties.
The group's largest public event, the High Country Farm Tour, takes place August 6 and 7. This self-guided drive leads participants to more than 20 farms in Alleghany, Ashe, Avery, Watauga, and Wilkes counties, opening a dialogue between visitors and farmers. Says Weiss, "It's about forming that really important relationship between growers and consumers"—no matter their gender.
High Country Farm Tour
August 6 & 7
$30 weekend, $25 advance, $10 per farm
www.brwia.com