A Good Ear
A Good Ear:
From famous roots, Casey Kristofferson crafts her own musical path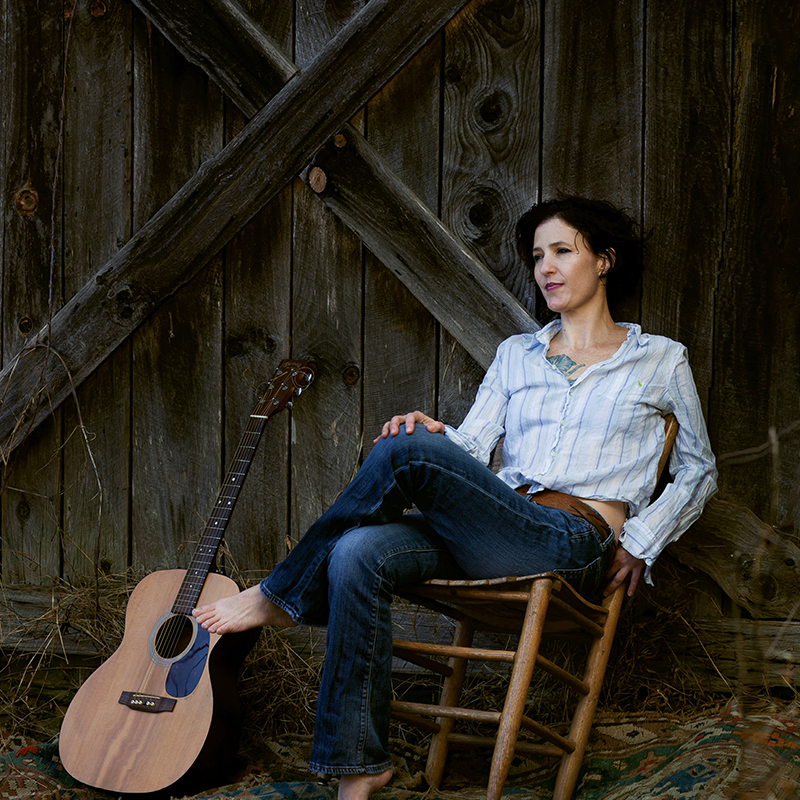 Casey Kristofferson is aware that her last name causes people to listen more intently to her music. She also knows that she has to be herself whenever she writes a song.
When your father, Country Music Hall of Famer Kris, has written classics such as "Sunday Morning Coming Down" and "Me and Bobby McGee," there's added pressure when lyrics go on paper.
"It's very intimidating," Kristofferson says. "I'm not naturally gifted with some of the songwriting skills of my family or my mother's voice, but I feel like I have a good ear for things." Her parents, Kris and Grammy-winning musician, activist, and painter Rita Coolidge, were married from 1973 to 1980. Coolidge hit No. 2 on the pop chart in 1977 with "(Your Love Has Lifted Me) Higher and Higher." Kris is also an actor and won a Golden Globe in 1977 for A Star is Born.
A return to music has been long coming for the tattooed mother of three daughters. Kristofferson, who moved to Old Fort in 2003 with her then-husband, spent the past decade being a parent, ballerina, and owner of a dance school at the Black Mountain Center for the Arts. Songwriting and performing called to her, but she didn't want to be a solo act.
Instead, she looked to align herself with someone who had been on the musical scene a bit. After Kristofferson heard singer-songwriter Hunter Bagley, she felt he was the real deal. "I was so scared to get back into music that I don't know if I could have done it without Hunter," she says. The two, along with Dobro player Charles Willis, formed Yellow Feather last year and released their debut album And Gold in November.
Kristofferson mostly sings backup and writes lyrics, though she voices lead on "Dirty Feet," which she wrote several years ago, and on "Fences," a song penned by friend and former bandmate Amy Nelson (daughter of Willie). And more stage time could come soon: Kristofferson says it's likely she will join her father for April's Merlefest in Wilkesboro.