Good Bets
Good Bets:
Cherokee step closer to legalized sports betting and medical marijuana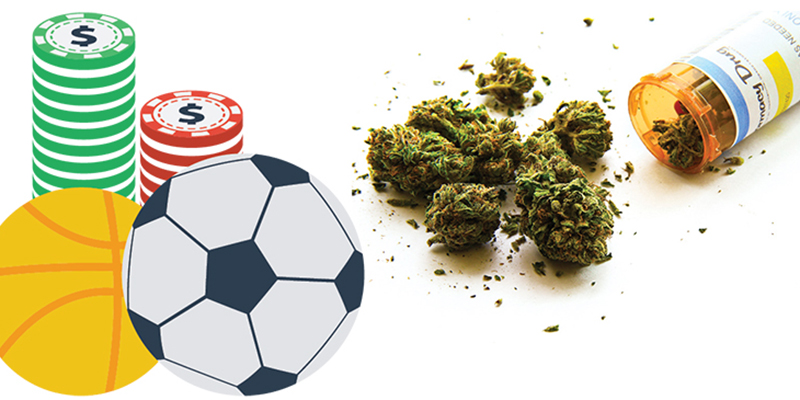 With the economy still struggling due to the pandemic, the Eastern Band of Cherokee Indians is primed to bring in two new potential financial game-changers.
The first will arrive imminently (perhaps by the time you read this), when the tribal nation launches authorized sports betting at the Harrah's Cherokee casinos in Cherokee and Murphy. Also known as the sportsbook, this popular branch of gambling has long been sought by the EBCI, which sees it as a natural extension of its profitable gaming operations. 
The opportunity cleared a key hurdle last December, when the tribe completed a sports betting compact with the state. Now, all that remains is approval from the US Department of the Interior, which should be forthcoming. "We are excited to immediately begin implementing sports betting at our gaming properties," EBCI Principal Chief Richard Sneed says. "COVID-19 has negatively impacted funding for critical community services within our nation, so we welcome this new diverse revenue stream."
On a separate front, in October the EBCI Tribal Council voted to develop "legislation directed toward allowing the use of medical marijuana on the Qualla Boundary in the most practical, responsible, and lawful way possible." If this initiative comes to fruition, the Cherokee nation would be the only place in North Carolina where medical marijuana would be legal.
It might not prove to be a speedy process, however. "I just want to be clear ... that this does not mean that tomorrow we're going to start a program," Sneed clarified. "It's simply asking for [the Council's] permission to proceed with the legal framework."