Going for the Gold
Going for the Gold:
A local snowboard and ski series is ground zero for Olympic hopefuls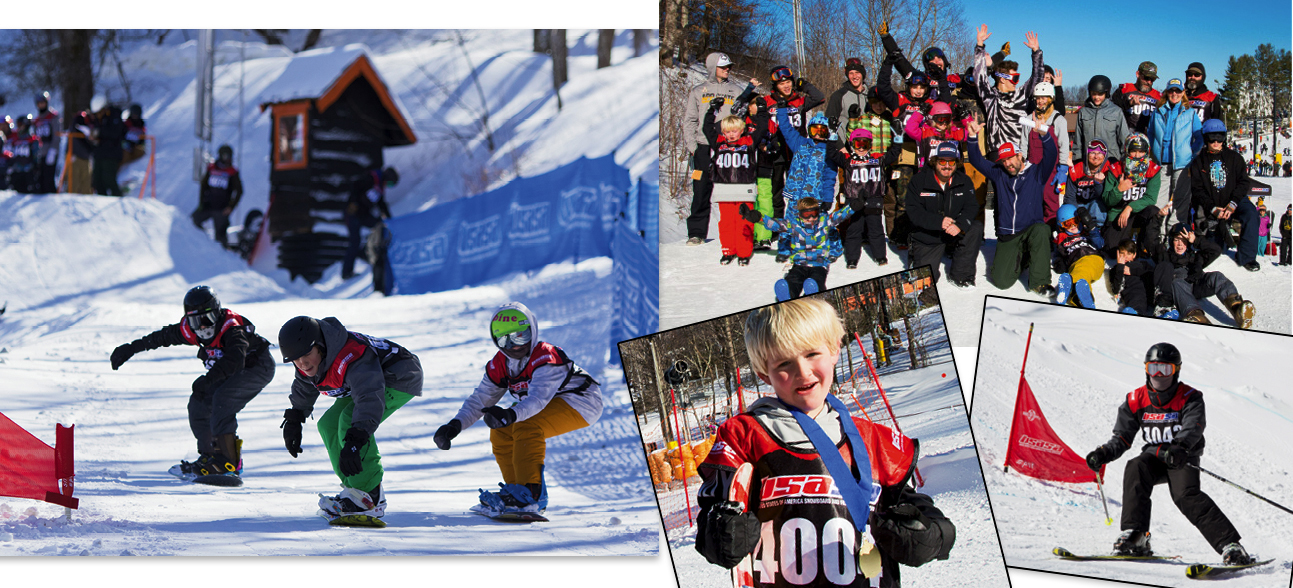 For more info, including the 2018 Southeastern Series event schedule, which kicks off January 20 on Beech Mountain, see www.southeasternseries.com.
When the 2018 Winter Olympics gets underway in February, snowboarders and skiers the world over will be watching and dreaming of going for the gold themselves. In Western North Carolina, Andy McDaniel and Donnie Hefner know a thing or two about going pro. They operate the southeastern division of the USA Snowboard and Freeski Association (USASA), a division that relaunched last winter after a 14-year hiatus. The national organization, which has around 10,000 members and hosts more than 500 competitions each year, is a feeder pipeline for the Olympics and other major winter-sports events. In 2014, 100 percent of the US Olympic snowboard team and 75 percent of the US ski team came out of the USASA. "We're ground zero," says McDaniel.
Those who compete in the southeastern series have the chance to go to nationals in Colorado; last year, McDaniel and Hefner took 24 kids. "When you go to nationals, if you win, then the spotlight's on you, and you can more easily get sponsored," says McDaniel. "If you're the right age, you might start getting phone calls from ski and snowboard academies who want you to come be part of their training program, or you might be picked to be groomed for the Olympic team."
That's exciting news for Olympic hopefuls, but McDaniel says that putting locals on the path to stardom isn't his main motivation. "We want to inspire young skiers and boarders to build confidence on and off the snow," he says, and that confidence translates into other parts of their lives, he adds. "That's really our underlying mission."
RESOURCES:
Photographs by Performance Images/David Andrews