Getting It Right
Getting It Right:
The Get Right Band rocks steady on its new album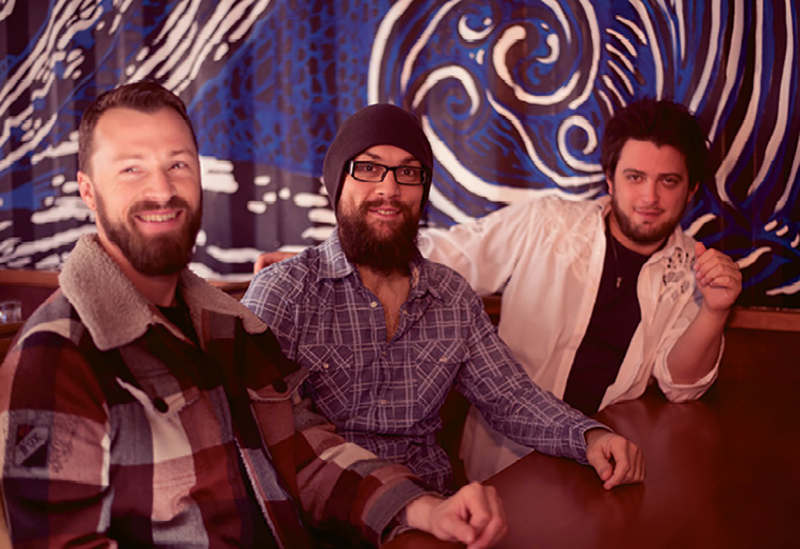 Some hybrids of rock and reggae don't work out too well: Led Zeppelin's "D'yer Maker," for example, is few people's idea of a successful rock/reggae mix. Happily, an Asheville-based trio has found the sweet spot where reggae and rock intersect.
The Get Right Band's Who's in Charge? combines elements of those genres, boldly adding a dose of funk to the mix. The knotty beats of tracks like "Requiem for the Chemical Memory" will satisfy fans of hard (and even progressive) rock, but a Caribbean rock-steady vibe with a dance-oriented feel is applied to offset the heaviness. With its restless character—shifting styles no less than three times within the space of four short minutes—the song is the standout track on the group's second album, but it's also representative of the rich variety found within Who's in Charge?
Delivered by the assured and textured playing of guitarist Silas Durocher, bassist Jesse Gentry, and drummer Jian-Claude Mears, concise songwriting and arrangement are hallmarks of The Get Right Band's new release. 
CATCH THEM LIVE: The Get Right Band
Opens for the Dirty Dozen Brass Band
Isis Restaurant & Music Hall
February 17, 9 p.m., $20/$15 advance
743 Haywood Rd., Asheville
(828) 575-2737, www.isisasheville.com
RESOURCES:
Photograph of CD by Jonathan Moore; (band) courtesy of The Get Right Band