Getting Her Kicks
Getting Her Kicks:
Asheville actor Hannah Kepple hits the bigtime on Cobra Kai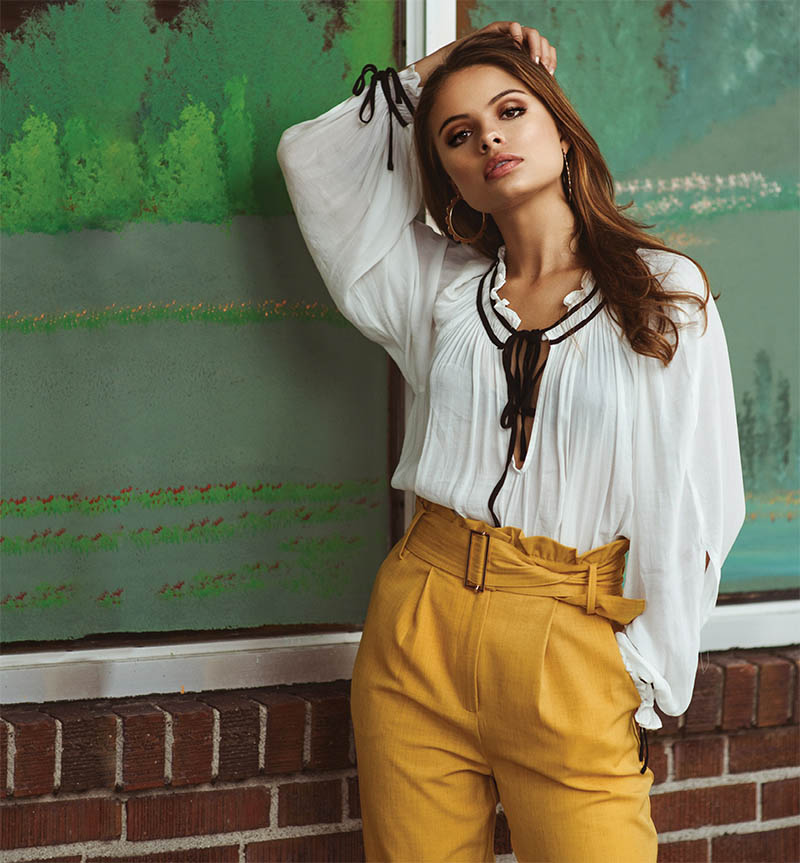 The summer success of season two of Cobra Kai, the Netflix teen drama that packs a punch with both millennials and more aged fans of 1984 hit movie The Karate Kid, has Hannah Kepple feeling grateful for her grounding and training in WNC.
The 20-year-old actor says she discovered a love of musical theater at age 10 after her mother signed her up for a junior production of Annie at Asheville Community Theatre. She also landed a role as Dorothy in a staging of The Wizard of Oz at Flat Rock Playhouse. Acting in movies also looked alluring, so Kepple did her research and signed up with the Screen Artists Co-op, a local organization that serves as both a training center and talent agency. She started taking classes with Jon Menick, the co-op's founder, whom she credits as "my biggest influence." 
"Coming from a musical theater background, you're taught that everything is very big and everything is jazz hands," Kepple says, while the classes "taught me how much can be shown in your eyes, or an expression, or the way you carry yourself." Kepple filmed her first audition for Cobra Kai at the co-op's Woodfin studio and landed the role of Moon, a boho-chic friend of one of the main characters. She's seen regularly in the show's first two seasons, and the third will debut in January. 
As a quirky The Karate Kid spinoff, Cobra Kai tells a new story, 30 years later, that brings back original stars Ralph Macchio as Daniel, William Zabka as Johnny, and several other original cast members while introducing newer talents like Kepple.
While plotting her next career moves, Kepple has been working at a local salon and racking up new photo and video shoots. She lives in Asheville with her parents, along with a younger brother and sister. Her beloved West Highland white terrier, Roxy, is a constant companion, too. When she's not working, she's thinking about a hike at DuPont State Forest or satisfying her yen for sushi at Wasabi. Mostly she's just grateful for the show's success and all the opportunity it has afforded.
"It's so cool to hear from the original fans of the movie," Kepple says. "I'm so thankful to be a part of the show and really thankful for all my Asheville mentors."