Get Your Fix
Get Your Fix:
Spring into home improvement with two helpful resources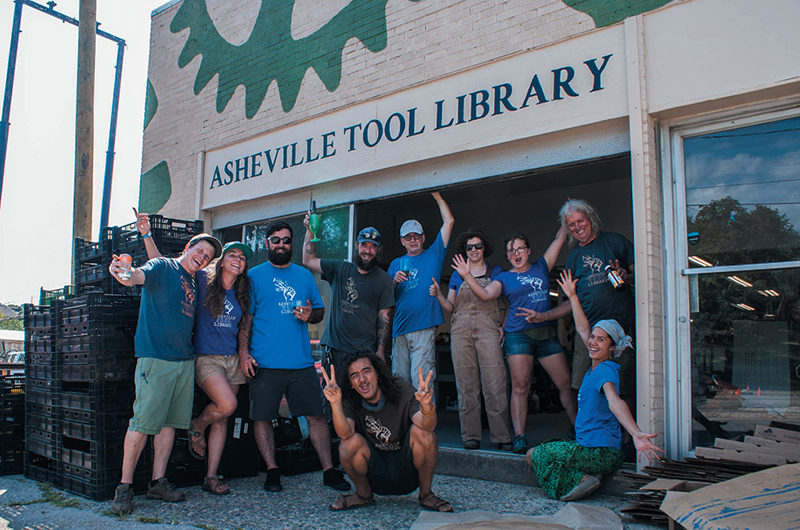 Rather than toss out the broken clock you never got around to fixing or overspend renting tool after tool for your home improvement chores, check out two great local resources that are sustainable and affordable for your needs.
Offered by Living Web Farms in Mills River [livingwebfarms.org], the WNC Repair Café provides quarterly opportunities for people to bring in their broken belongings and receive assistance with repairs (the next one is April 16). Volunteers are on hand to fix everything from bicycles to tillers to washing machines, all for free or for a small donation. The café is not only an opportunity for attendees to learn about repairs, but according to event coordinator Daniel Hettinger, it's also a feel-good chance for the volunteers to give back to their community. "A lot of our guys are retired folks who may or may not have money to give back, but they've got skills that they can put to use in the community," he says.
The Asheville Tool Library [ashevilletoollibrary.com] in downtown lets members borrow tools for their own repairs. For a sliding scale membership of $50 to $150 per year, you can borrow any tool for up to a week, says cofounder Ben Harper. The library, open three days a week, is volunteer-powered and offers an array of gadgets ranging from lawn mowers to compost aerators. So now there's no excuse not to get to work.
RESOURCES:
Photographs (Asheville Tool Library) by Travis Smith; (Repair Cafe) courtesy of Living Web Farms