Gear Up!
Gear Up!:
Introducing a slew of new products from WNC's outdoor manufacturers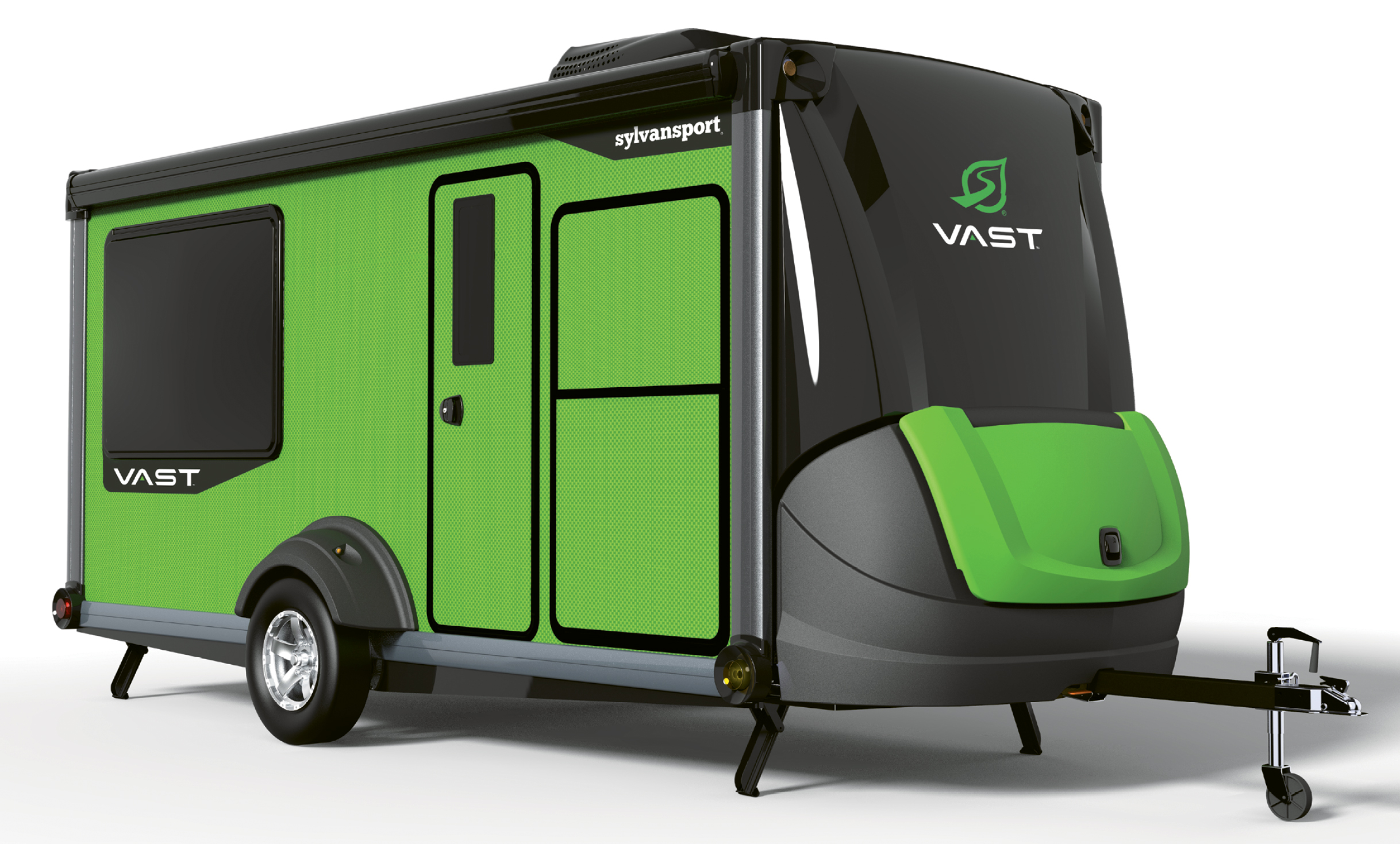 SylvanSport's VAST, $49,995 - The latest breakthrough from Brevard-based SylvanSport, the VAST travel camper was recently named the number one RV for outdoor adventure by the RV Industry Association. Featuring the company's signature design style and flexible configurations, including an indoor/outdoor kitchen, the VAST will come on the market in late 2019; visit sylvansport.com for information about pre-ordering.
❶ Liquidlogic's Ventura 11.5, $679
The newest boat from Fletcher-based, world-renowned Liquidlogic is this affordable kayak, which "rides high and dry while providing serious stability and comfort," the company says. Created with heaps of advice from expert paddlers, this model is built to handle both smooth rides and choppy conditions. liquidlogickayaks.com
❷ ENO's SkyLoft, $130
Weighing in at under three pounds, ENO's latest hammock innovation sports a simple toggle system that allows you to either relax while a bit elevated or sleep flat-out. A stuff sack that doubles as an integrated pillow and stretchy cargo pockets are included in the package. eaglesnestoutfittersinc.com
❸ SylvanSport's Over Easy, $300
It's hard to believe that it all folds into a 41-pound carrying case, but this portable kitchen—available starting in mid May and outfitted with two bamboo countertops, four storage cubbies, and a collapsible wash basin, among other handy features—promises to change the game in camping cuisine. sylvansport.com
❹ ENO's Lounger SL, $80
Collapsing to the perfect size for transporting to a campsite, riverside, or outdoor concert, ENO's new aluminum and nylon chair is made for chilling out both with ease and style. eaglesnestoutfittersinc.com
❺ Diamond Brand's Double Take, $64-$69
The granddaddy of WNC gear makers, Fletcher-based Diamond Brand Gear has introduced a line of bags built for imbibing on-the-go. The Double Take and Double Take Tall (shown) are customizable in terms of fabric and strap choices, with "chilly bags" on the inside for ice packs. The closure doubles as a handy bottle opener. diamondbrandgear.com
❻ SylvanSport's WayLight, $46
A veritable scepter for the hiking set, this aluminum walking stick is light, rugged, and topped off with a dome light that can provide an ambient glow or a directional beam, depending on your needs. sylvansport.com
❼ Astral's Hemp Shoes, $90-$100
From its Asheville warehouse next to the French Broad River, Astral has become beloved for its water-ready footwear, including three new hemp-canvas shoes: the Baker (an "everyday slip-on," as the company puts it), the Loyak (shown here, built for light walks outside or in town), and the Maria (a stylish flat). astraldesigns.com
The Outdoor Gear Builders of Western North Carolina collective now has more than 30 member businesses. Learn more about these and other local outdoor companies and products at outdoorgearbuilders.com.